Old is gold: grandpa shows off his new 'do and Reddit loves it
Internet - This grandpa stands in front of a mirror and does his hair in the funniest way. Then he turns around and giggles like a little kid. Could anything be sweeter?
The Reddit user mightymaurauder shared the heartwarming video on the online platform, and users love it.

In the clip, the old man stands in front of a mirror and styles his hair with a vacuum cleaner.
His used the hose to pull his hair into three thick spikes that stand straight up.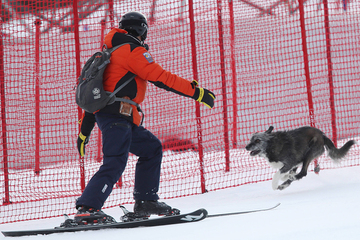 The hairdo itself makes most of the community chuckle, but the clip gets even better when the man turns to the camera and starts laughing at himself.
His laughter is so sweet, users can't help but join in.
Appropriately, the short clip was posted in the subreddit called MadeMeSmile, which is dedicated to clips, pictures, and stories that make people grin.
The internet is in love with the old man
The title of the hilarious video, which has more than 63,000 upvotes, is "Grandpa found out he can do his hair with a vacuum cleaner."
Reddit users gush over the video in the comments: "Thaaat is sooo cute" one user wrote gleefully. Another was impressed by his 'do, "Grandpa mastered the gravel spikes Hes punk rock as heck :) i love him hes adorable!!"
A third sums up the short but adorable video with the comment: "Growing old is mandatory, growing up is optional."

Cover photo: Reddit/Screenshot/mightymaurauder