Toilet suddenly turns into foam fountain and millions think it's great
Manchester, UK - This is not how toilets normally work! A video of a toilet flooding a man's apartment with foam brought tears of laughter to many people's eyes.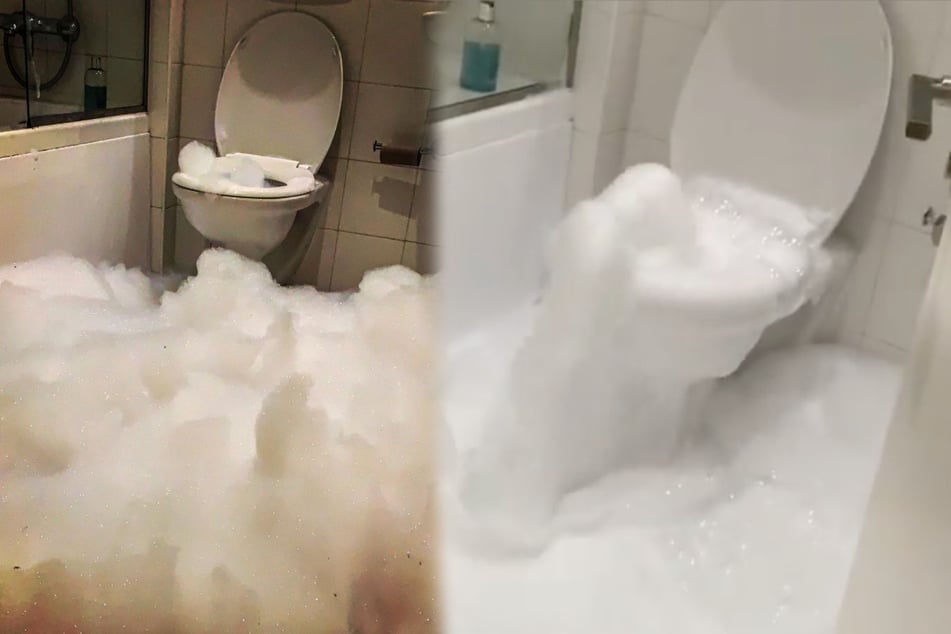 Stephen Oliver from Manchester recently posted several pictures and videos of a strange bathroom incident on Instagram.
In them, you can see the man's toilet turn into a fountain of foam! For minutes, gallons of white foam pour out of the toilet and flow into the British man's apartment, filling it with bubbles.
Why is the toilet spurting foam? Stephen Oliver doesn't know. The only thing he shares in his videos is that he woke up at 2:00 AM on Sunday morning because his toilet was erupting with bubbles.
Initially caught completely off guard, he filmed the spectacle on his phone and asked, "What the f*** am I gonna do?"
The Manchester Evening News reported that it took Stephen three hours clean up the foam in his apartment.
Foam-spewing toilet goes viral on TikTok
Stephen called his landlord to report the incident, but they weren't interested. Now that the video has gone viral, maybe they will be!
In fact, one Stephen's neighbors commented that they have had the same problem: "Omg I live in the same apartment block and same thing happened to us! Ours was not nearly as bad though."
Stephen also told Manchester Evening News that even though he doesn't have TikTok, his video had already been re-shared there and become a viral hit. It has more than two million likes.

Despite the video's popularity, one questions remains: why did the toilet suddenly spew foam? The Brit thinks it could be due to a problem at the hotel next door, but the phenomenon remains a mystery.
"So that happened at about 2am for no apparent reason. Weird isn't it." But Stephen doesn't seem to mind too much: "I'm trying to see the funny side. As long as it's entertaining people, I don't mind."
Cover photo: instagram.com/stephenolly88