NYC's The Main Event art space hosted a powerful anti-war gathering in support of Ukraine
New York City, New York - The Main Event, an art space in the East Village of NYC, hosted a powerful event Wednesday night for Ukrainian and local activists and artists to be heard.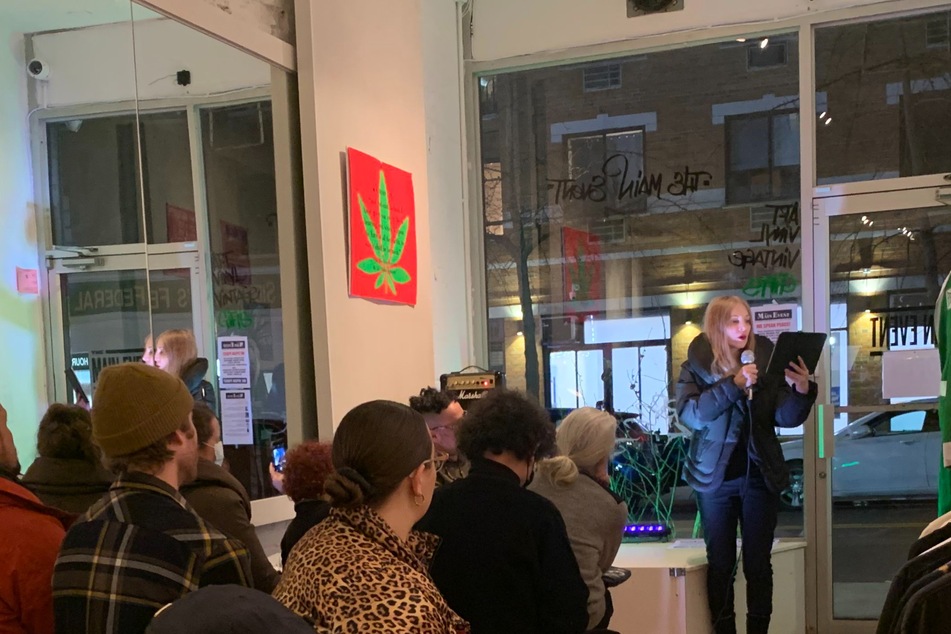 Located at 42 avenue B, only blocks away from the Ukrainian Village, the small, but quaint, storefront was packed last night with people from all walks of life who gathered to hear influential voices speak about Russia ongoing war on Ukraine.
It was a night filled with deep poetry and short story readings, vibrant music, and inspiring conversations.
The Main Event, founded by writer and filmmaker Jay Bulger, is a gallery and performance art space that hosts everything from poetry readings and live music to "smoke n' sketch" nights. It also serves as a cannabis dispensary and retail hotspot for vintage clothing, vinyl, and high art.
Many of its events are driven by a strong sense of activism and community service, giving a platform to those voices that sometimes feel unheard.
Wednesday night's intention was quite simple: to "speak peace," as the event flyer boldly stated.
Unfortunately, the road to peace can be paved with pain, sorrow, fear, and devastation.
Despite the night's somber subject, there was an overwhelming feeling of optimism in the room, and the excitement behind lifting Ukrainian voices was prevalent.

A night of poetry, music, and peace for Ukraine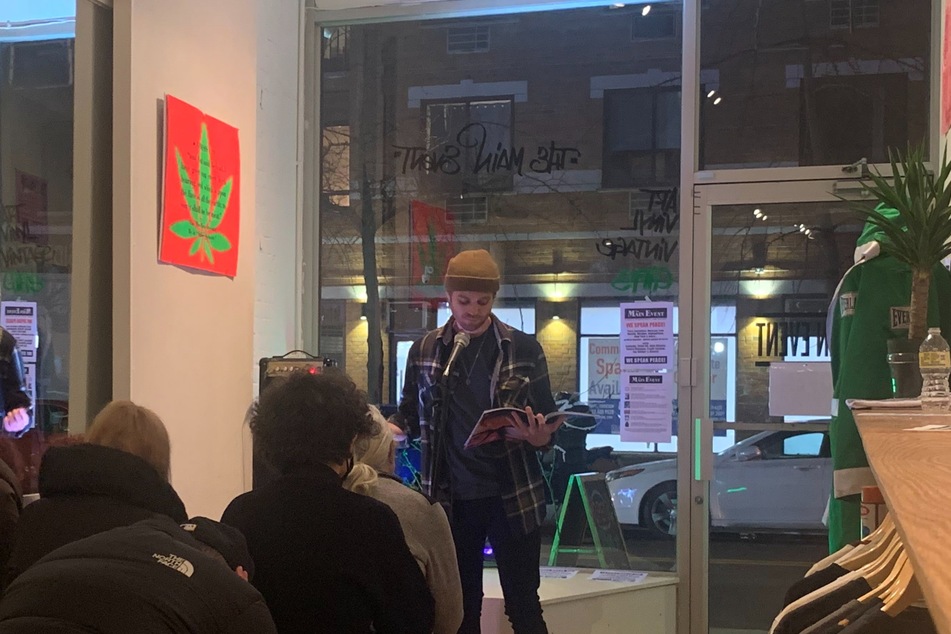 Proceedings were led by various Ukrainian, Eastern European, and American artists and activists.
Legendary Soviet-born Romanian writer and artist Valery Oisteanu shared pieces of his work that left the room breathless.

Musician Frank London, co-founder of Grammy Award-winning band The Klezmatics, played a song solo on trumpet that seemed to express the doom and gloom in Ukraine in the most perfect way.
Brooklyn-based Afghan poet Yelda Ali shared a story her mother told of her escape from Afghanistan while she was pregnant with him, drawing parallels between the fear her mother faced with that of civilians in Ukraine.
One speaker, who recently immigrated from China, had the room bow their heads as she delivered a prayer for those in peril in Ukraine. She even prayed for Putin, wishing that he would "find peace in his heart" and put an end to the violence.
The final speaker was Sean Phillips, a poet new to New York City, who shared his poem And So It Begins, which captured perfectly the feeling many Americans feel watching the devastation in Ukraine.
The Main Event is all about giving back to NYC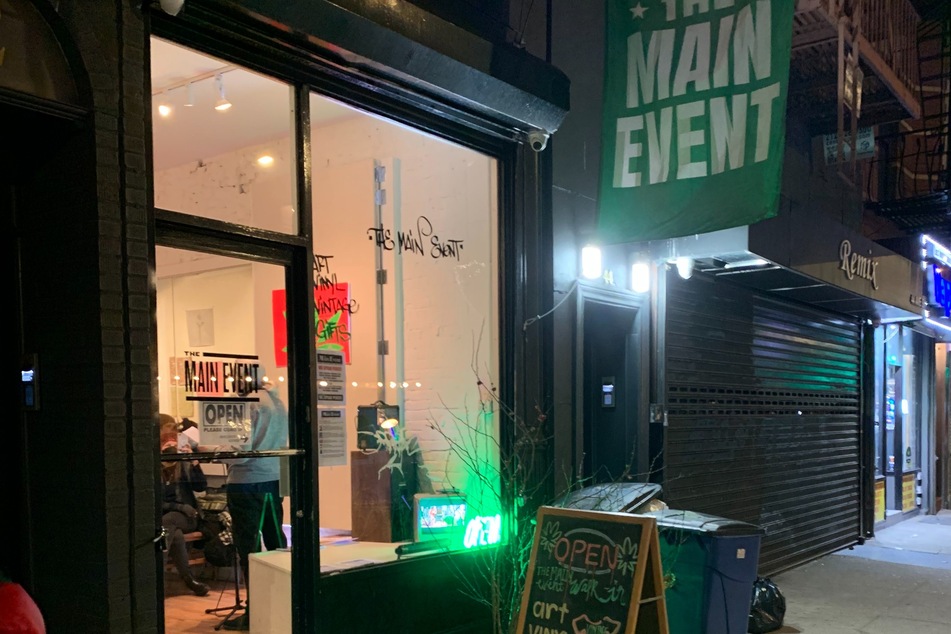 Robert Galinsky hosted the event, and also serves as director of community affairs and live events for the space.
What truly sets the venue apart from others like it is that they are on a mission to serve the community that it calls home – 10% of all sales go to a local non-profit organization that the venue has partnered with.
"I've been living in this neighborhood for over 30 years. I reached out to over 40 non-profits, and we've gotten 20 signed on so far," Galinsky said. "When you buy the art, you also are buying into their cause."
Some notable organizations include the Trinity Services and Food for the Homeless, Literacy for incarcerated Teens, and Prison Writes.

Addressing social and justice issues is a big part of what drives The Main Event, so it is no surprise that the strife in Russia has their undivided attention.
"I'm sick and tired, and so is Jay [Bulger], of another war. It's not even a war, it's an invasion," Galinsky shared. "We needed to get some voices out here to be heard, and that vibration travels around the globe. I believe the little bit we did tonight has some impact."
The Main Event is doing something truly powerful by lifting their community and providing a voice for the voiceless. It's hard to find places quite like it in NYC these days, which is a shame, because it's moments like these when we all need them most.
Cover photo: Rey Harris