Pope Francis says he'll travel to Ukraine on one condition
Rome, Italy - Pope Francis says he is willing to travel to Ukraine, but only on the condition that he can also travel to Russia, which continues to assault its neighbor.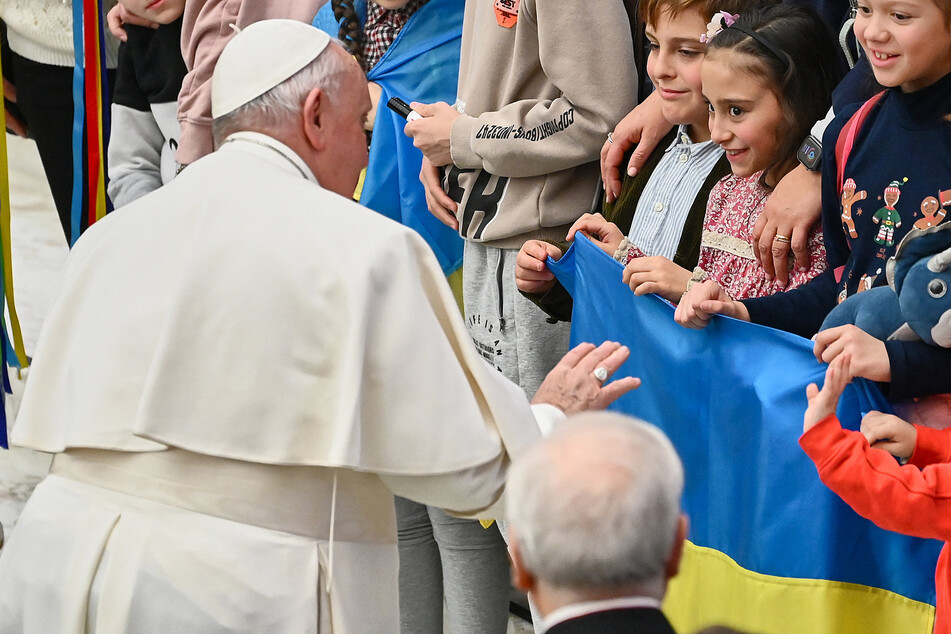 "I will go to both places or to neither," the head of the Catholic Church said in an interview with Saturday's edition of the Argentinian newspaper La Nacion.

The war in Ukraine could only be ended through dialogue and concrete peace initiatives, he said.
The 86-year-old was already considering a trip to the two countries last summer. At that time, he also said he would like to visit both Kyiv and Moscow.
The Vatican has long sought to play a mediating role in the conflict and the pope spoke to La Nacion of the "desire to serve peace."
In the interview, Francis reported how he had asked Russian leaders whether he could travel to Moscow on the second day after the full-scale Russian invasion of Ukraine. Russian Foreign Minister Sergei Lavrov, he said, had declined with thanks at the time.
The pontiff reiterated his dismay at the war: "The war hurts me, that's what I want to say. The war hurts me."
In his public appearances and audiences, he regularly speaks of the suffering of Ukrainians. For diplomatic reasons, however, he does not mention Russia by name in these.
Cover photo: Andreas SOLARO / AFP