Ukraine reports massive new Russian attack and disconnects nuclear power
Kyiv, Ukraine - Kyiv and several other Ukrainian cities reported a new barrage of Russian missile strikes early on Thursday morning.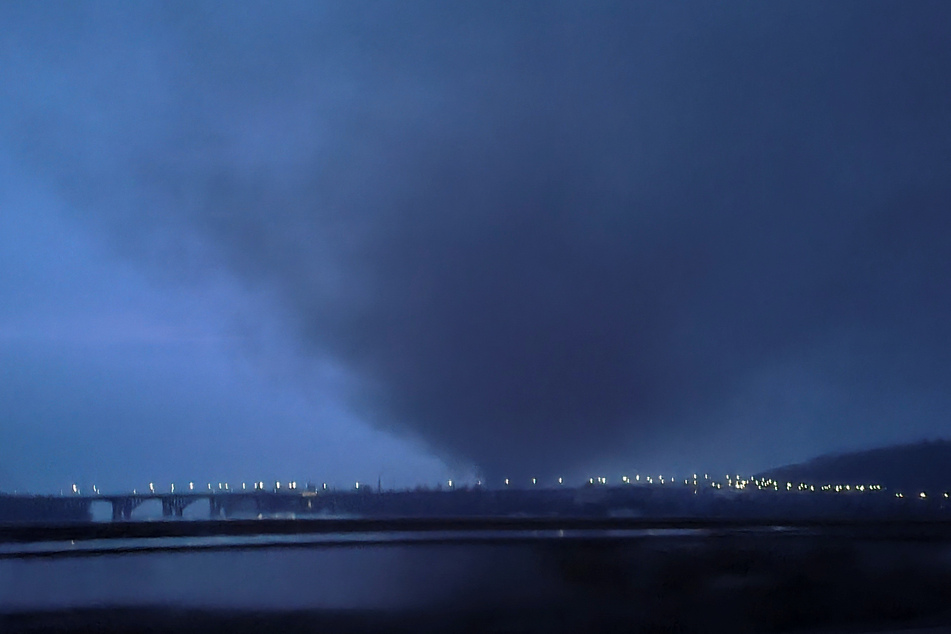 Eyewitness reports circulating on social media spoke of violent explosions in Kyiv.
In the capital, the southern district of Holosiiv was hit, Mayor Vitali Klitschko confirmed on Telegram.
Some 15% of households in the city were currently without electricity, he added.
Russian missile strikes targeting the energy infrastructure also caused power cuts in the southern region of Odessa as well as in Kharkiv in eastern Ukraine, according to the local authorities.
"As a result of massive rocket attacks, a regional energy infrastructure object was hit and a residential building was damaged," Odessa's military governor Maksym Marchenko said on Telegram.
Ukraine's Zaporizhzhia nuclear power plant has also been cut off from regular power supply, according to the operators.
The Russian-occupied plant in the southern city of Enerhodar is now being supplied via emergency diesel generators, Ukrainian nuclear operator Energoatom said on Telegram on Thursday morning, adding that fuel supplies could last for 10 days.
Europe's biggest nuclear power plant under threat
This is the sixth time since Russia invaded Ukraine more than a year ago that the nuclear power plant has had to go into emergency operation, according to the operator, with shelling posing a constant danger.
A spokesperson for Russia's nuclear power plant operator Rosenergoatom confirmed that the Zaporizhzhia plant had been disconnected from the regular power grid and accused Ukraine of cutting off the supply for no apparent reason, according to Russian news agency Interfax.
The Zaporizhzhia nuclear power plant, the largest in Europe, has been under Russian control for nearly a year.
Cover photo: REUTERS