Ukraine war: Russia bombs Zelensky's hometown again as death toll rises
Kryvyi Rih, Ukraine - Russia attacked southern Ukrainian cities again on Monday morning, killing at least seven civilians and injuring more than 50 others, according to local authorities in Kherson.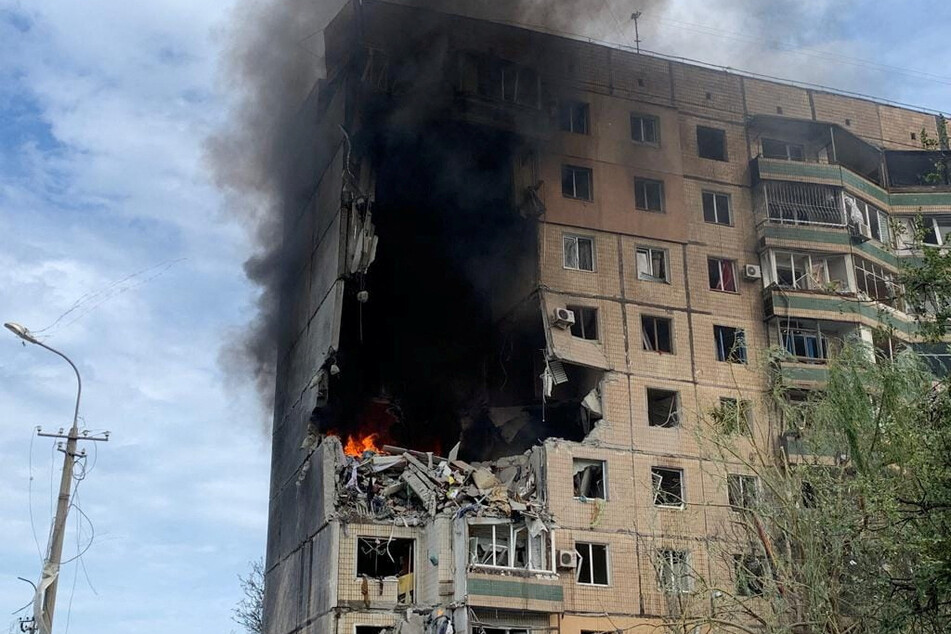 In Kryvyi Rih, home to Ukrainian President Volodymyr Zelensky, two Russian missiles hit a nine-story apartment building and a university building on Monday morning. The city had been previously bombed in June.

The city's military chief, Oleksandr Vilkul, spoke around noon local time of at least five dead – including a mother and her 10-year-old daughter – and more than 50 injured.
Local authorities believe that more people may be trapped under both buildings. The apartment building that was hit was partially burnt out and in particular danger of collapse, video footage showed.
In the city of Kherson, which was liberated from occupation in October 2022, an employee of a municipal communal enterprise died on Monday morning as a result of Russian artillery fire, according to the local military administration. Two of his colleagues were injured.

In the afternoon, another man was reportedly killed and another injured by Russian fire there. The greater part of Kherson Province remains occupied by Russian troop
Ukrainian President Volodymyr Zelensky expressed his condolences to the victims via Telegram and condemned the "Russian terror."
"Regions of Ukraine are being shelled by occupiers who continue to terrorize peaceful cities and people," Zelensky wrote on Telegram.
UPDATE, July 31, 4:55 PM EST: Number of deaths in Ukraine climbs
Numbers in the toll of destruction in Zelensky's hometown have been updated, with the bombing attacks killing 10 civilians and injuring at least 75, including six children.
"There will be no forgiveness!" Serhiy Lysak, the governor of the Dnipropetrovsk region, wrote on Telegram.
Rescue work involving more than 350 volunteers is ongoing, Zelensky said.
Local authorities believe that more people may be trapped under both buildings.
Cover photo: REUTERS