Russian forces closing in on Kyiv as shelling pounds encircled cities
Kyiv, Ukraine – The Russian army is continuing its attacks on a "broad front" in Ukraine, according to the Defense Ministry in Moscow, as Russian troops appeared to close in on the capital Kyiv.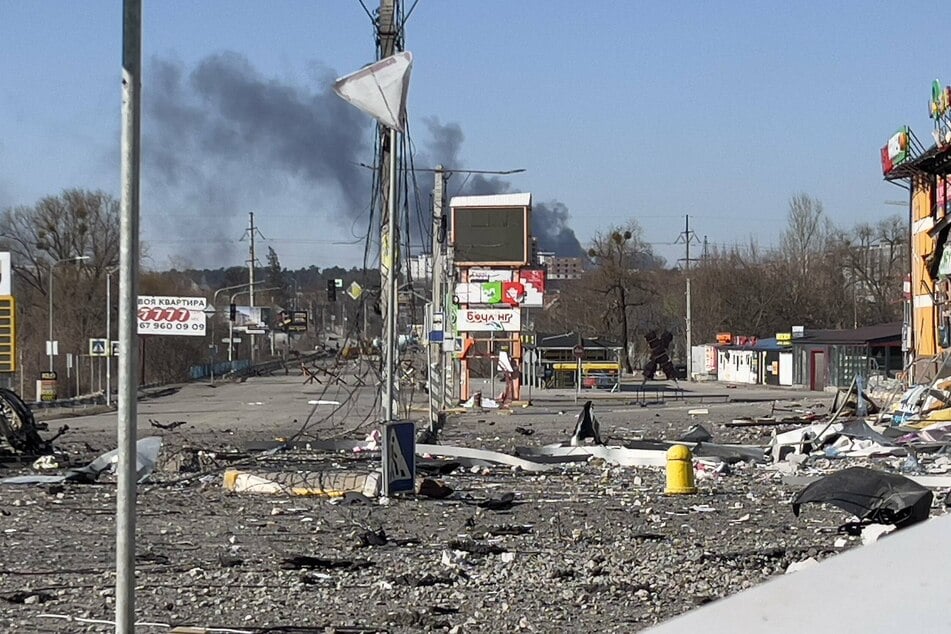 Outside Kyiv, an airbase in Vasylkiv and a Ukrainian military intelligence reconnaissance center in Brovary were taken out of action, ministry spokesperson Igor Konashenkov said on Saturday.
According to British intelligence, a large Russian military column has partially dispersed north of Kyiv and is "likely to support a Russian attempt to encircle the city."
However, the British Ministry of Defense wrote on Twitter, the move could also be "an attempt by Russia to reduce its vulnerability to Ukrainian counter-attacks, which have taken a significant toll on Russian forces."
The bulk of Russian ground forces were now about 15.5 miles from the center of the city, the ministry added.
Several Ukrainian cities, including the encircled Kharkiv, Chernihiv, Sumy, and Mariupol continued to suffer heavy Russian shelling.
Two people were injured in renewed fighting and shelling on Friday night in the southern region of Mykolaiv, Governor Vitaly Kim said.
"The occupying forces shelled hospitals and boarding schools at night with indiscriminate, chaotic fire," Kim said.
He added the attackers had changed tactics and were hiding in villages among civilian buildings. "Now there are no more rules, we will crack down on them," the governor said.
Renewed attempts to create humanitarian corridors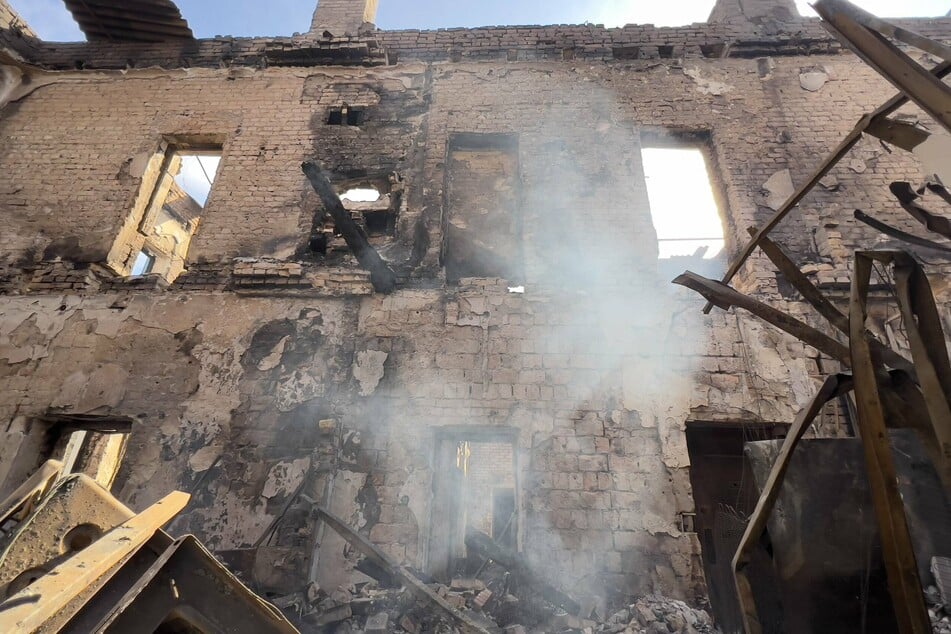 The capture of Mykolaiv by Russian troops would give Russian forces a strategic position on the land route to the important south-western port city of Odessa, which could be cut off from the rest of the country.
In the separatist Luhansk region, areas that remained under the control of Kyiv faced constant shelling, and dozens of civilians were injured or killed.
According to Ukrainian figures, 70% of the Luhansk region is under separatist control. At the beginning of the war on February 24, the separatists had about 30%.
Meanwhile, efforts to evacuate civilians from besieged Ukrainian cities were hoping to establish more than a dozen humanitarian corridors, according to information from Kyiv.
A convoy with aid supplies and buses set off again from Zaporizhia for the besieged port city of Mariupol, Deputy Prime Minister Iryna Vereshchuk said.
It is the fifth attempt to reach the city on the Sea of Azov. So far, the agreed corridors have never materialized, with each side blaming the other for the failure.
Since the start of the war, at least 79 children have been killed and more than 100 injured, according to Kyiv.
Cover photo: IMAGO / CTK Photo