Ukraine war: First soldiers leave besieged Azovstal steelworks as fighting continues
Mariupol, Ukraine - Ukrainian Deputy Defense Minister Hanna Maliar said all duties to defend the port city of Mariupol had been fulfilled and it was not possible to free the Azovstal steelworks.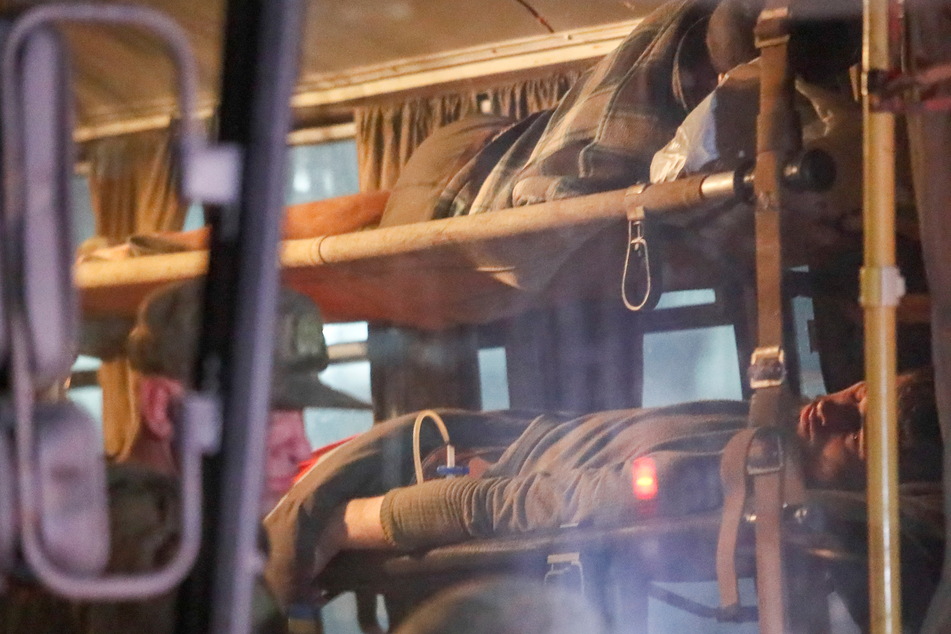 The fighters defending Mariupol had given Ukraine critically important time to build up reserves, regroup forces, and receive assistance from partners, she said on Facebook Monday.

The most important thing now is to save the lives of the fighters who had been defending Mariupol, she said.
Ukrainian President Volodymyr Zelensky meanwhile stressed in his daily video address that Ukraine needs its Mariupol "heroes" alive.
Following lengthy negotiations, Ukraine's military announced Monday some 260 of its fighters had left the steelworks after holing up there for weeks.
Fifty-three seriously injured fighters were taken to a medical facility in Novoazovsk, the Ukrainian General Staff said on Facebook on Monday.
Another 211 were taken to the village of Olenivka, which is occupied by Russian troops, and will be returned to Ukraine later in a prisoner exchange.
Efforts to evacuate the remaining fighters at the plant are continuing.
Fighting in Donbass continues
Fighting continued elsewhere on Monday. At least 19 civilians have been killed in Russian attacks on cities in eastern Ukraine's Donbass region, according to the Ukrainian authorities.
"As a result of the shelling of Sievierodonetsk, there were at least 10 dead," the head Luhansk's regional administration, Serhiy Hayday, announced on Telegram on Monday.
In the neighboring Donetsk region, another nine civilians were killed in Russian attacks, according to regional administration head Pavlo Kyrylenko. Six others were injured, Kyrylenko added.
Due to the fierce ongoing fighting it was impossible to verify either report independently.
Cover photo: REUTERS