Ukraine war: "Major decision" taken as US hosts defense summit at air base
Kyiv, Ukraine - Some 40 countries gathered for a conference at a US air base in Germany to discuss Russia's ongoing war on Ukraine.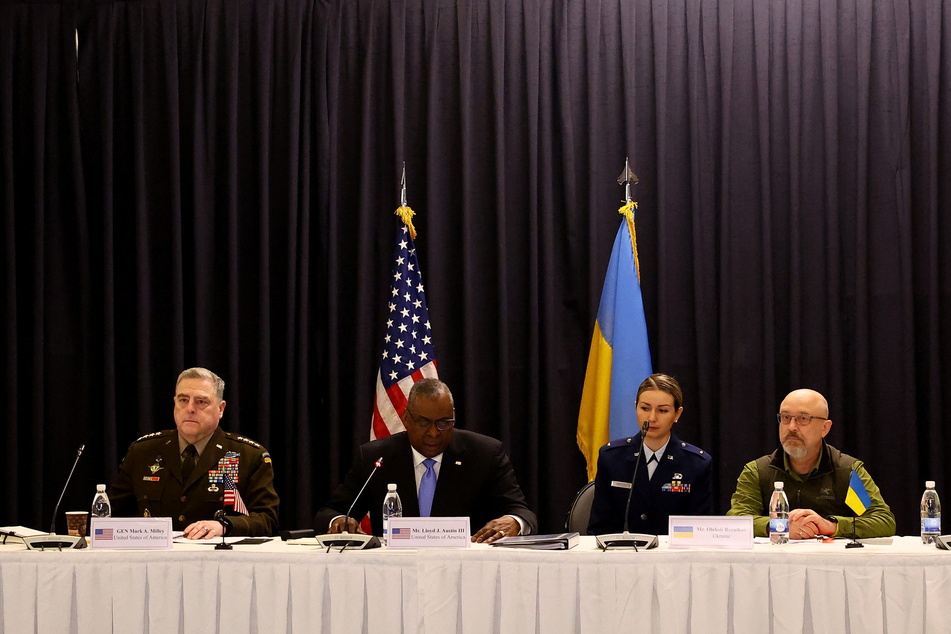 Defense ministers and other officials invited to the Ramstein Air Base by US Defense Secretary Lloyd Austin were expected to focus on Ukraine's needs during and after the invasion.

The Pentagon made clear that the conference was not a NATO event. Non-members were reportedly among those attending.
The biggest development was Germany's willingness to send anti-aircraft tanks to Ukraine, a change in policy for a country that has come under criticism for not sending heavier weaponry to help Ukraine repel Russian forces.
Speaking at the airbase, German Defense Minister Christine Lambrecht said Ukrainian soldiers were to be trained to use artillery systems on German soil.

"We are working together with our American friends in training Ukrainian troops on artillery systems on German soil," said Lambrecht, according to a transcript of her speech distributed in advance.
Austin hailed the "major decision" and added that Berlin is "a great friend and ally" of the US.
In the run-up to the Ramstein conference, Austin and US Secretary of State Antony Blinken visited Kyiv, where they met President Volodymyr Zelensky and agreed to provide Ukraine with additional military assistance.

They were also provided with important information on Ukraine's defense requirements, the details of which were due to be discussed with Washington's partners and allies attending the conference.
As part of international efforts to end the war, UN Secretary General António Guterres was in Moscow on Tuesday for talks with Russian Foreign Minister Sergei Lavrov.
More deaths reported as Russia's eastern assault continues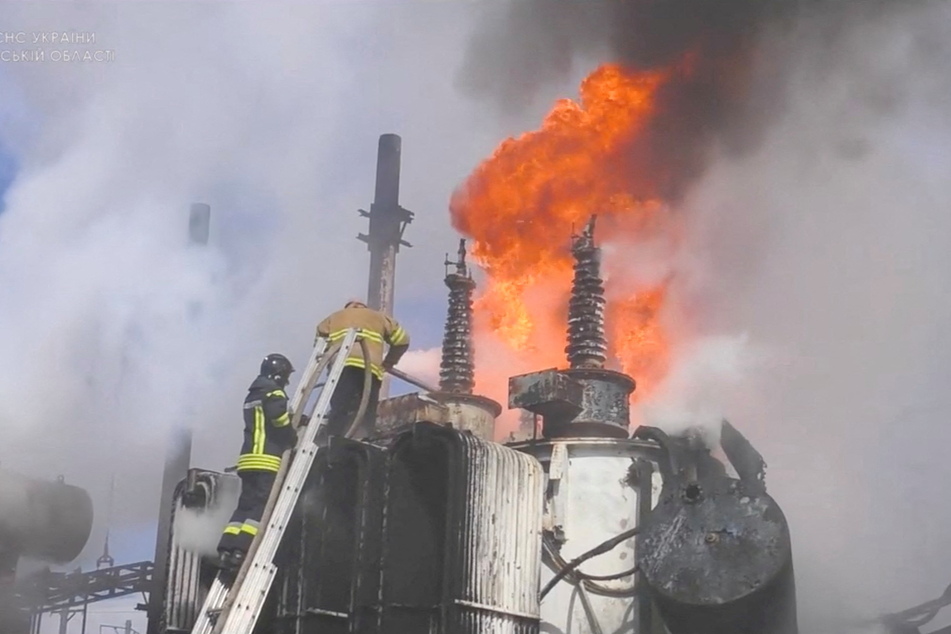 Meanwhile, the situation remained dire in Ukraine on Tuesday, with officials reporting multiple dead and wounded across the country due to continuing Russian attacks.

One rail worker was reported dead and four others injured after a series of attacks on Monday on Ukrainian railway stations, the country's rail provider said on its Telegram channel.
Four other deaths were reported in the Kharkiv region due to Russian gunfire. Five others were reported wounded, according to the region's governor, Oleh Synyehubov, via Telegram.
Another four civilians were reported injured in the city of Kharkiv, where a 12-storey building was on fire. Two levels were burned out.
Russian attacks were also reported near the village of Bilopillia in the Sumy region. The shots came from Russian territory. No injuries or damage were reported, according to the governor, Dmytro Zhyvytskyi.
There were also reports of a Russian attempt to break through lines of engagement near the city of Kherson, but Ukrainian sources said they were unsuccessful. However, the Ukrainians also said there had been an increase in gunfire and other attacks.
Also on Tuesday, Belarus announced an unexpected military exercise involving its air force and anti-aircraft troops alongside Russian forces.

The exercise is set to last until Friday, the Defense Ministry in Minsk announced, according to the Interfax news agency. The leadership of the Russian air force and anti-aircraft forces from Russia's Western Military District were due to join the maneuvers, it said. No further details were provided.
Russia used its close ally Belarus as a staging ground for its invasion of Ukraine and has continued to use the country for attacks on Ukraine since February 24.
Cover photo: REUTERS