Ukraine war: Zelensky warns of another Chernobyl as head of UN calls for end to fighting
Copenhagen, Denmark - Ukrainian President Volodymyr Zelensky has warned the international community of a new nuclear disaster similar to that of Chernobyl in 1986.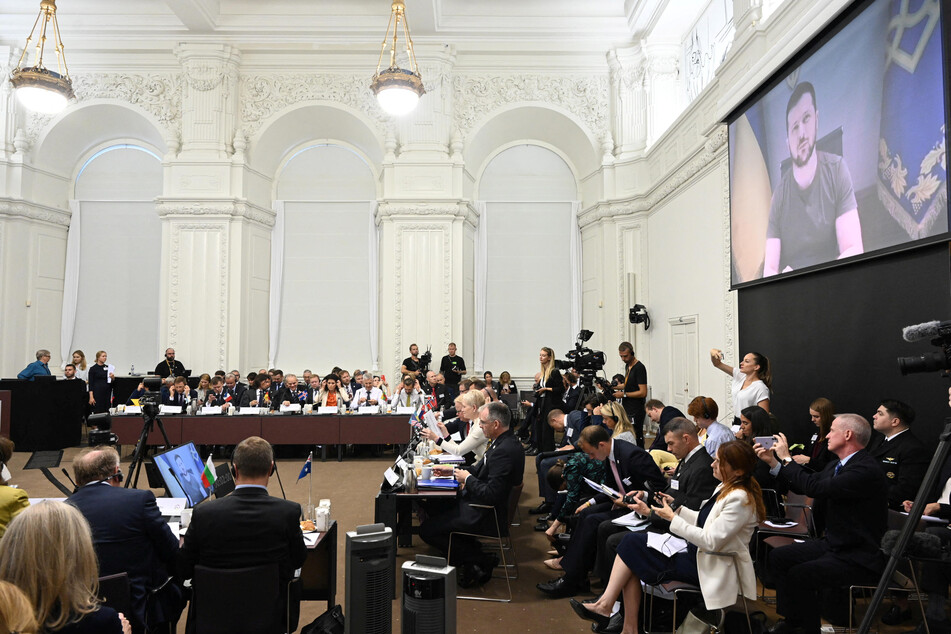 Russia is a terrorist state that is holding the Zaporizhzhia nuclear power plant hostage and using it for blackmail, he said on Thursday via video link at the start of a Ukraine donor conference in Copenhagen.

Zelensky added that Russia today is even more cynical and dangerous than the Soviet Union, which once tried to hide the Chernobyl nuclear disaster.
"We must protect Europe from this threat," Zelensky said.
Zaporizhzhia is not only the largest nuclear power plant in Europe, but also the third-largest on Earth, he pointed out, calling for the response to the Russian aggressive to be comprehensive, including the delivery of the maximum amount of weapons and ammunition for Ukraine to defend itself.
"No one needs new disasters," Zelensky said.
The donor conference on Thursday is set to focus on long-term support for weapons, training soldiers, and helping Ukraine clear mines, which British intelligence previously suggested were being placed by Russian troops around the nuclear complex.
The Ukrainian ambassador to the International Atomic Energy Agency (IAEA) has also warned that a disaster at Zaporizhzhia would be worse than both Chernobyl and Fukushima.
UN general secretary "gravely concerned"
Meanwhile, UN Secretary General António Guterres urged both sides to stop the fighting around the nuclear power plant.
He is "gravely concerned about the unfolding situation" and added that he had "appealed to all concerned to exercise common sense and reason and not to undertake any actions" that could cause more danger.
"Regrettably, instead of de-escalation, over the past several days there have been reports of further deeply worrying incidents that could, if they continue, lead to disaster," Guterres said.
Cover photo: via REUTERS