Viral Video of the Day for April 19, 2023: Dance party wake-up call
A viral video on TikTok of a woman's creative and hilarious way of waking up her husband has taken the internet by storm.
Viral Video of the Day
Who needs an alarm clock anyway?
In this viral clip posted by @the_coles_official, a woman wakes up her sleeping husband with an abrupt and spontaneous dance party.

"it gets funnier the more times you watch it," one TikTok user wrote in the comments.
As the video continues to gain traction, people are praising the hilarious wake-up call, with one user commenting, "omg his face as he flopped off the sofa had me belly laughing."
Check it out below: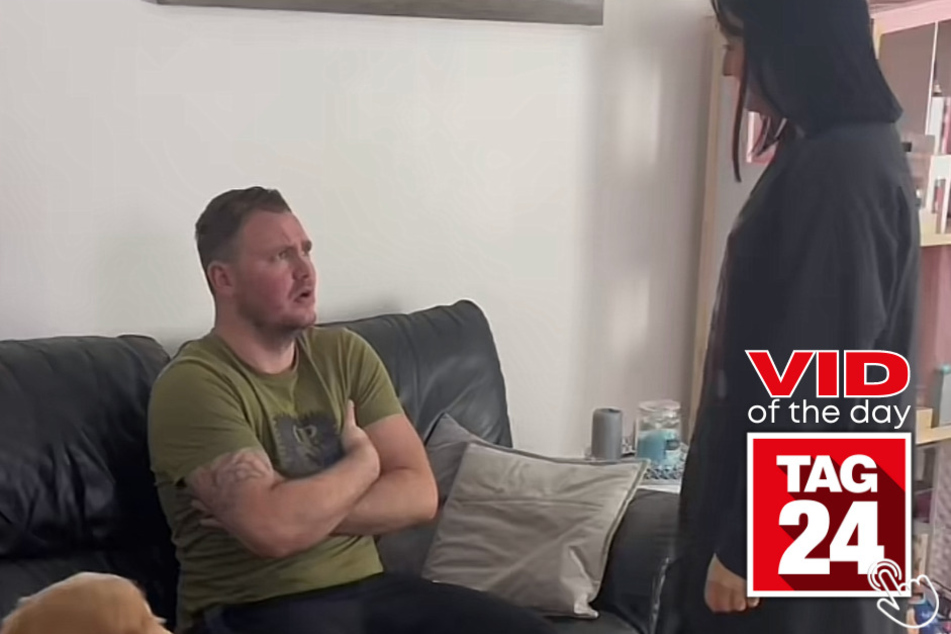 Do you have an awesome video you want featured on TAG24.com? Let us know!
Missed yesterday's viral video? Catch it here.
Viral videos brighten up everyone's day, so be sure to laugh and then pass it on. TAG, you're it!
Cover photo: Collage: Screenshot/TikTok/@the_coles_official