Viral Video of the Day for April 20, 2023: Barry the pufferfish loves snacks!
Viral Video of the Day
If you thought dogs were the only animals who could get excited about treats, think again.
A video by @barry_thepuffer shows Barry excitedly swimming toward his human mom as she walks into the room.
As soon as a tasty treat gets dropped into the water, the puffer flaps his fins and shows off his pearly whites with excitement.
With 7.6 million views and 1.1 million likes and counting, Barry has shown everyone that even the smallest things can bring us happiness.
Dive in and take a closer look: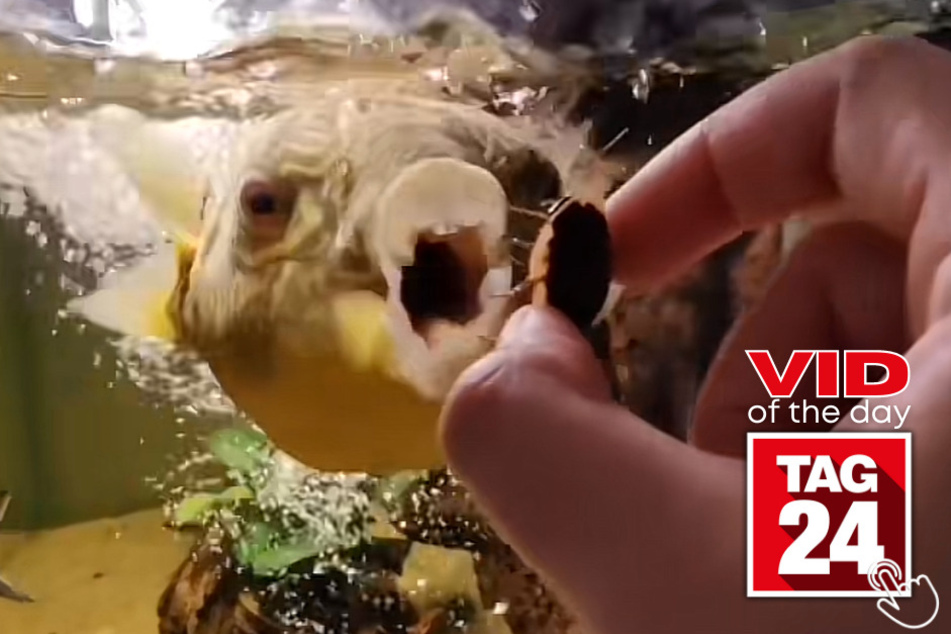 Do you have an awesome video you want featured on TAG24.com? Let us know!
Missed yesterday's viral video? Catch it here.
Viral videos brighten up everyone's day, so be sure to laugh and then pass it on. TAG, you're it!
Cover photo: Collage: Screenshot/TikTok/@barry_thepuffer