Viral Video of the Day for April 24, 2023: Doggy throws epic tantrum
Today's Viral Video of the Day features a dog on TikTok named Walter who unfortunately had to find out the hard way that the dog park was closed. His reaction was absolutely hysterical!
Viral Video of the Day
As many dog owners may know, sometimes your pretty pooch can be quite dramatic when it comes to their favorite activities.
In this hilarious TikTok clip, captured by @waltergeoffrey, we see a French Bulldog named Walter poking his head out of the car window and screaming while his owner frantically apologizes for the mistake of bringing him to the closed park.
His over-the-top reaction has made him a viral sensation on TikTok, with millions of views and counting!
Sit, stay, and check it out here: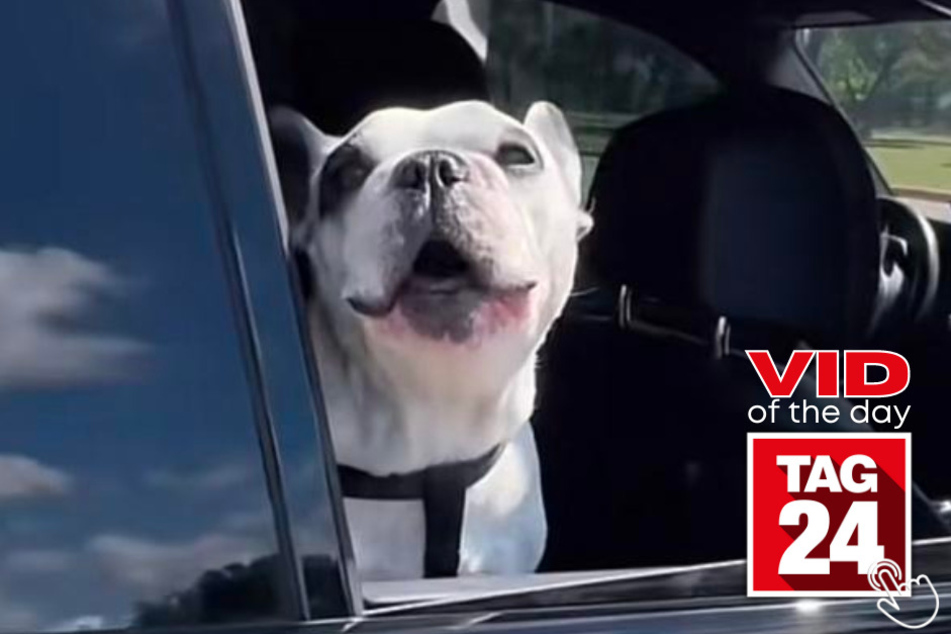 Do you have an awesome video you want featured on TAG24.com? Let us know!
Missed yesterday's viral video? Catch it here.
Viral videos brighten up everyone's day, so be sure to laugh and then pass it on. TAG, you're it!
Cover photo: Collage: Screenshot/TikTok/@waltergeoffrey