Viral Video of the Day for April 25, 2023: Terrified kitty vs. ceiling fan
This frightened orange cat is winning over millions on TikTok as the star of today's Viral Video of the Day, with his comical reaction to a scary new ceiling fan installed in his home.
Viral Video of the Day
In a TikTok video posted by @lempikkkaaleinad, an adorable orange cat is challenged to face his worst fear: an abnormally large metal ceiling fan newly installed by his apartment complex.
The frightened kitty is being held on the couch by his loving owner, but can't resist looking up to catch a glimpse of the spinning object, only to dive right back into his human companion's arms.
This cat's hilarious attitude has tickled the whiskers of millions worldwide, with 3.4 million views and counting!
Check it out – if you dare!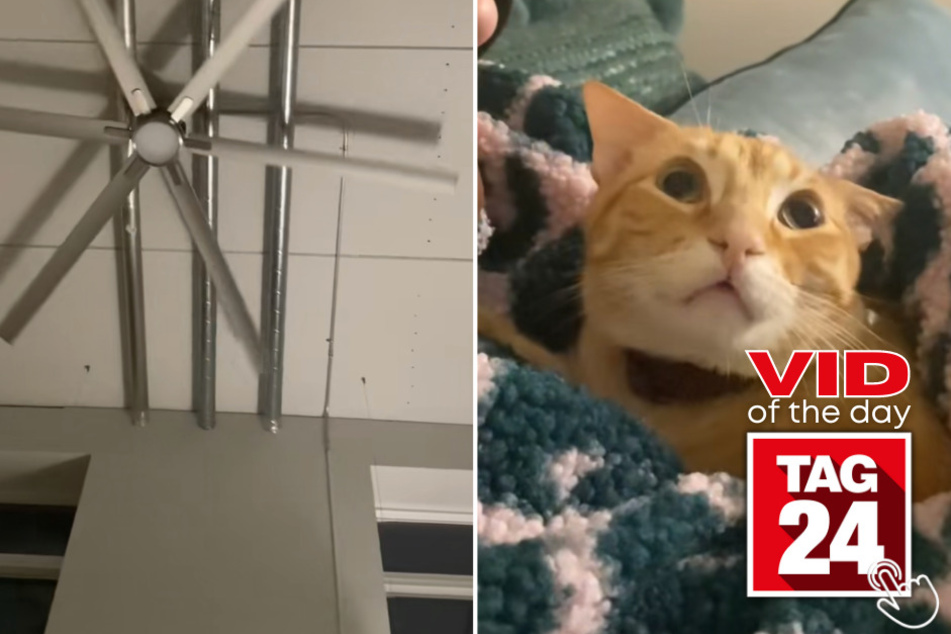 Do you have an awesome video you want featured on TAG24.com? Let us know!
Missed yesterday's viral video? Catch it here.
Viral videos brighten up everyone's day, so be sure to laugh and then pass it on. TAG, you're it!
Cover photo: Collage: Screenshot/TikTok/@lempikkkaaleinad