Heavy rains hit California, leaving tens of thousands without power
Los Angeles, California - Record rain on New Year's Eve left tens of thousands of people in California without power even as it helped replenish the state's badly depleted water supply.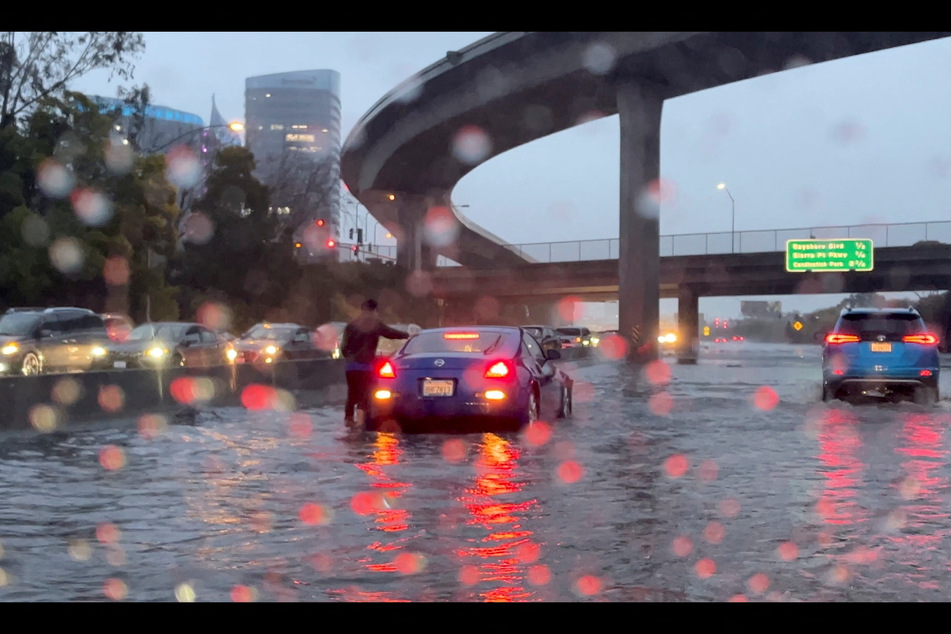 Sunny skies on Sunday offered a respite from the downpours, but another major storm was barreling across the western Pacific and set to drench California in the days ahead.

Northern California took the brunt of the weekend pounding. Flash flooding kept major roads closed just south of Sacramento on Sunday, including Highway 99. Electricity remained cut off Sunday morning for more than 41,000 customers.
Oakland had its wettest day since 1970 on Saturday with 4.75 inches of rain. In San Francisco, 5.46 inches of rain fell, making Saturday the city's second wettest day in more than 170 years, the National Weather Service reported.
The 101 Freeway in south San Francisco was shut down for flooding just as New Year's Eve revelers were heading out to celebrate, but reopened a few hours before midnight.
California's rapidly rising water levels create dangerous conditions
While California's drought remains far from over, the wet weather that closed 2022 has enabled at least a few of the state's major reservoirs to exceed their historical average water supply.
Water releases from the Folsom and Nimbus dams led state parks officials to warn of safety hazards on Lake Natoma as rapidly rising water levels create dangerously strong currents.
In Los Angeles, forecasters expect rain to return on Monday afternoon or evening, followed by a strong Pacific storm with heavy rain and strong winds late Wednesday and Thursday.
Cover photo: REUTERS