Plane crashes into California hillside home, killing everyone on board
Monterey, California - A small plane crashed into a hillside home near Monterey in California on Tuesday. The crash, deemed "not survivable" by investigators, claimed the lives of two women and a dog.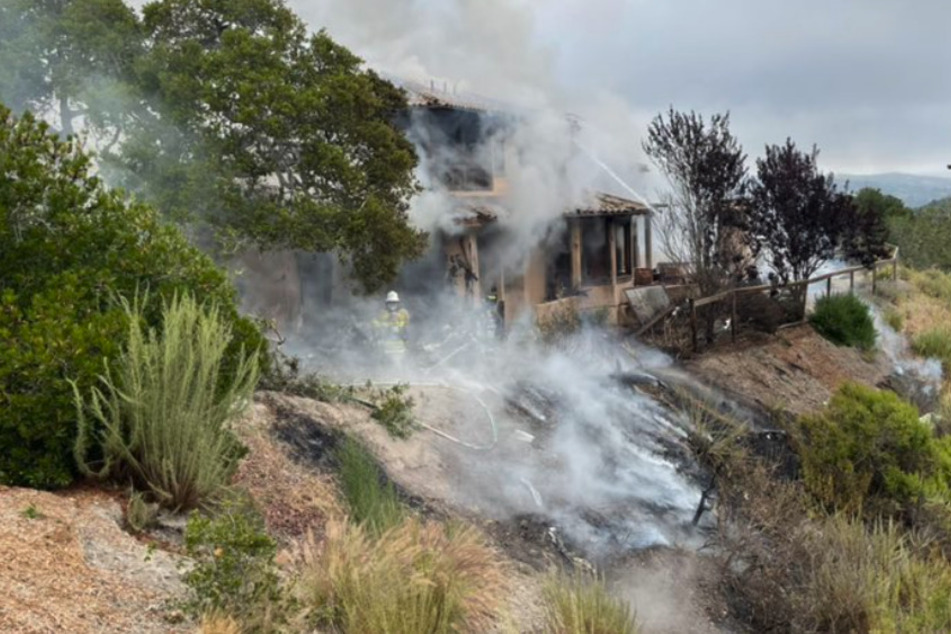 Pilot Mary Ellen Carlin and passenger Alice Diane Emig along with her dog Toby, were killed in the crash of the Cessna 421C according to the Monterey Herald.
A person living next to the home partially destroyed in the accident heard the plane coming in low, hitting the treetops, before flying directly into the living room of the hillside residence.
Mary Ellen Carlin's son David told the Herald, "My mom flew that plane for well over a decade. I want to make sure everyone knows that my mom was a great pilot. She spent tens of thousands of hours flying. She taught dozens of students over the years."
Firefighters were working to put out spot fires that popped up after debris was tossed onto nearby homes and the surrounding hillside.
The owner of the home told CBS that he and his family were fortunately not in the home at the time of the crash. Debris was found a mile a way, and investigators are working to determine if it was thrown in the plane crash or dropped off of the aircraft at some point.
The National Transportation Safety Board has opened an investigation into the accident.
Cover photo: Screenshot/Instagram/@mcrfd