Hurricane Ian closing on Florida as millions ordered to evacuate
Tampa, Florida - As Hurricane Ian draws closer to Florida, some 2.5 millions residents are currently under evacuation orders, according to Governor Ron DeSantis.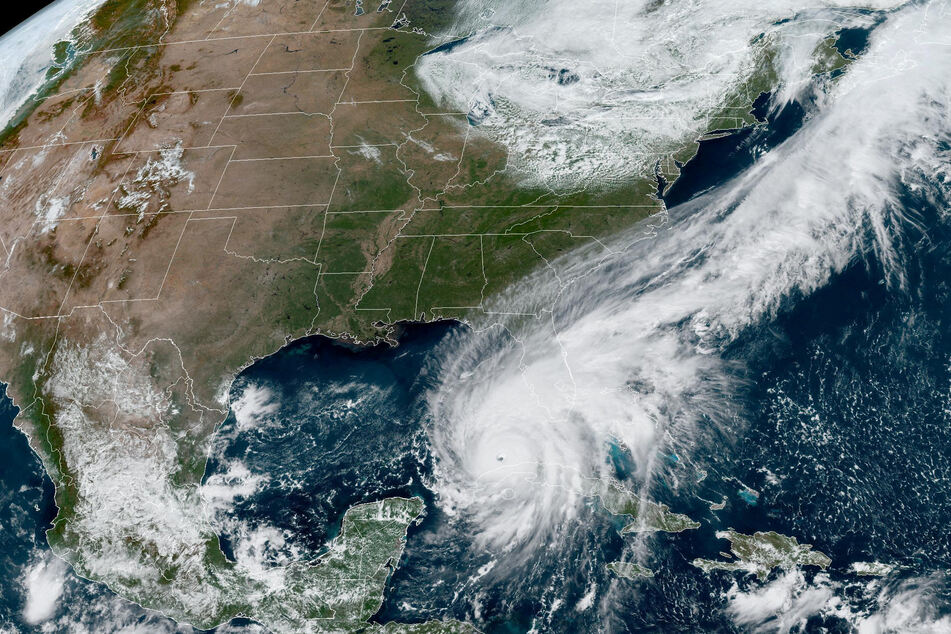 In its 11 AM forecast, the Miami-based National Hurricane Center said Hurricane Ian is expected to bring historic levels of storm surge to the Sarasota area. That area now faces higher predicted storm surge levels than Tampa Bay – potentially up to 12 feet above dry land. That's in addition to up to 24 inches of rain for the central West Florida region.

The latest forecast also bumped up landfall to Wednesday evening, bringing a tropical storm warning to all south-east Florida, including coastal Miami-Dade and Broward. South Florida was already seeing street flooding Tuesday morning, and officials urged residents of the Keys to take shelter as tornado warnings popped up.
Florida's entire west coast could see devastating storm surge and intense rain for several days as the storm slows to a crawl along the coast.
Schools have closed in 16 counties (including Miami-Dade and Broward) and all of Florida remains under a federally declared state of emergency.
President Joe Biden promised local authorities "whatever they need" as tens of thousands of National Guard troops have been sent to the state, along with FEMA personnel.
National Hurricane Center director urges evacuations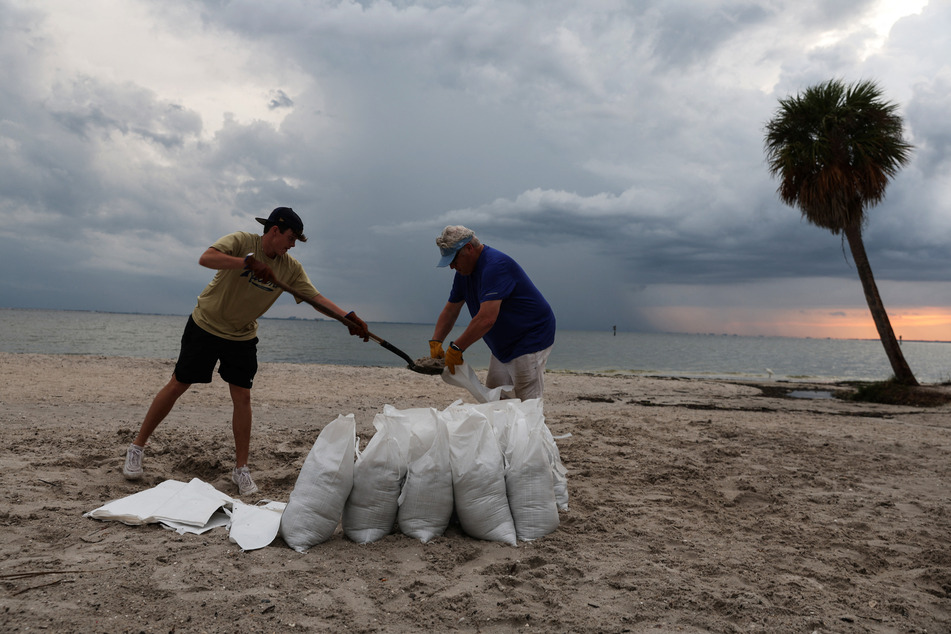 Florida Emergency Management Director Kevin Guthrie urged west coast residents to evacuate to South Florida and said to expect power to be out for up to a week in some parts of the state.
Jamie Rhome, acting director of the National Hurricane Center, said in a Tuesday morning broadcast that Floridians are "starting to run out of time" to prepare for Ian's arrival.
"Time is really ticking here. If you're in the path of this storm and you've been ordered to evacuate, you really should do so. We're really concerned about this area," he said.
Rhome also urged those in the Tampa Bay region not to see the shifting track as a sign they're all clear, but the region is still expected to see hurricane-force winds, substantial storm surge and heavy rains this week.
"A lot of people north of the track, especially you in Tampa, are going to say 'the track's shifting south, I'm out of this.' No, you're absolutely not," he warned.
Ian's center made landfall just south-west of La Coloma in the Pinar Del Rio Province of Cuba as a Category 3 storm early Tuesday. By this afternoon, it was back in the Gulf of Mexico, where conditions are ripe for it to strengthen into a Category 4 hurricane.
Forecasters expect it will then be battered by vertical wind shear and drier mid-level air that will likely lead to it weakening back into a Category 3 by the time it reaches Florida's west coast early Thursday morning.
Key West and Florida's west coast are expected to start feeling tropical storm level winds Tuesday evening, and hurricane-force winds will hit the Cape Coral to Tampa area beginning Wednesday afternoon. They should be wrapped up by the end of the week, as Ian moves north-east across the state.
Cover photo: via REUTERS