Hurricanes mysteriously reveal ancient shipwreck on the Florida coast
Daytona Beach, Florida - An ancient shipwreck has been uncovered on a Florida beach after extreme hurricane weather ravaged the coast.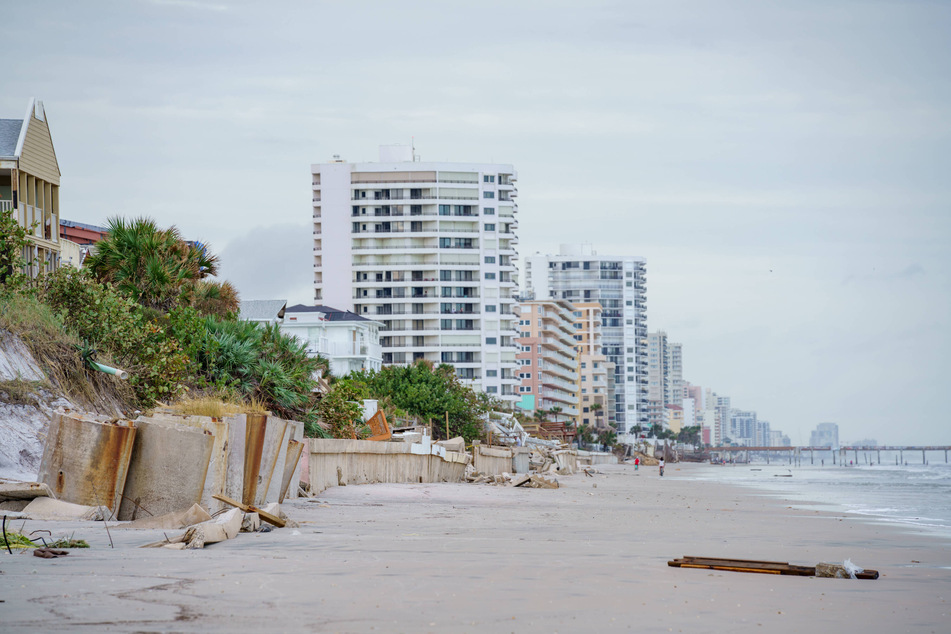 Hurricanes Ian, which hit the state in September, and Hurricane Nicole, which hit in early November, have caused massive damage to the Volusia County coastline, leaving homes and buildings in Daytona Beach in ruins and eroding the beachfront.
The damage also washed away much of the shore, unveiling a relic that has been buried in the region, possibly for a few centuries.
Visitors and lifeguards discovered what appeared to be a wooden structure poking out from the sand.
According to The Daytona Beach News-Journal, the structure measures between 80 and 100 feet, and is believed to be remnants of a shipwreck dated from the 1800s.
"This is definitely a ship," explained Chuck Meide, director of the Lighthouse Archaeological Maritime Program. "And that's just because of the construction of it. You can see these timbers sticking up, those are massive, and the way they're arranged, that's how you build a ship."
Archeologists have been digging at the sight since its discovery, but determining exactly when and where it came from has proved to be a challenge.
"We want to understand the nature and condition of the wreck itself," Meide continued."Is it in good shape? Is it deteriorated? How much has survived? We want to understand the cultural, historical parameters of it, how old it is, what country does it come from, what was its purpose. Those are basic questions when it comes to a shipwreck."
Chuck Meide says the tide is expected to cover the protrusion from the wreck back up, but archeologists will continue their research in the near future.
Cover photo: IMAGO / Felix Mizioznikov