This Texas bakery was in for a sweet surprise after backlash over LGBTQ+ Pride cookies
Lufkin, Texas – After facing initial backlash over their Pride Month cookie design, an East Texas bakery was flooded with generous supporters and well-wishers.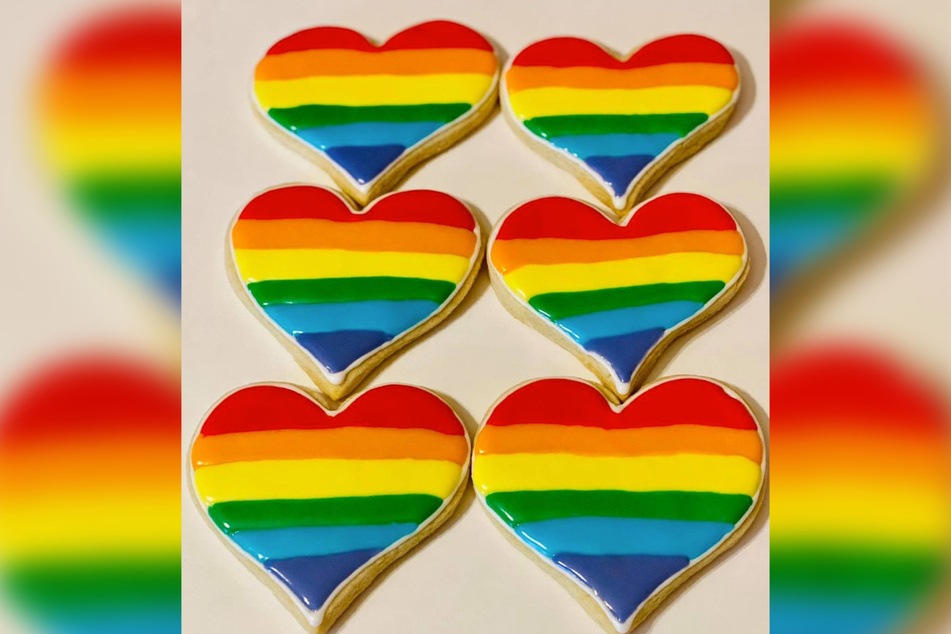 Customers flocked to an East Texas bakery called Confections after a Facebook post over their Pride Month cookies went viral.
"Happy Pride to all our LGBTQ friends! All lovers of cookies and happiness are welcome here," the message read. It was accompanied by a photo of delicious-looking heart-shaped cookies decorated in rainbow colors.
But it seems not everyone thought the baked goods were so cute. The bakery shared a follow-up post, saying they had lost many followers after showing off the Pride cookies. One customer even reportedly canceled an order of five dozen cookies.
"My heart is heavy. Honestly I never thought a post that literally said more love less hate would result in this kind of backlash to a very small business that is struggling to stay afloat and spread a little cheer through baked goods," the owner wrote.
The post went viral, and well-wishers across the internet showered support on the bakery. And that's not all! On Friday, customers lined up outside the shop to get a taste of the sweet treats.
After all the goodies sold out, some customers continued to make donations, the bakery reported on Facebook.
For those who lived too far away but still wanted to show support, the bakery owners encouraged them to donate to local animal shelters.
"We ... are just so humbled and grateful and moved by this outpouring of love," the owner said. Love wins!
Cover photo: Screenshot/Facebook/Confections