Washington DC's gym bro deputy mayor steps down after assault caught on video
Washington DC - Chris Geldart, the DC deputy mayor for public safety and justice, has resigned after being charged with assault and battery in an incident that was caught on video.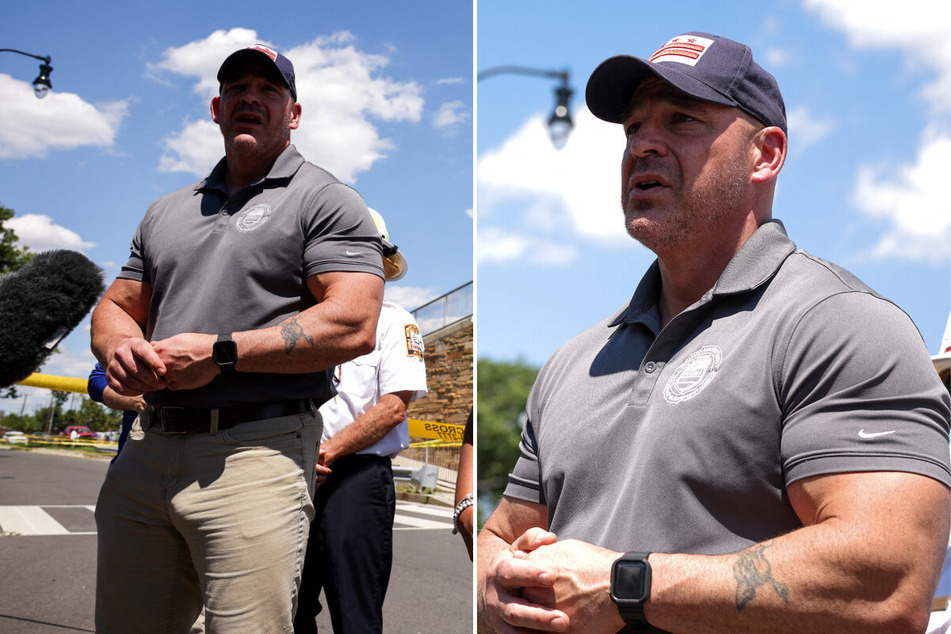 During a press conference on Wednesday, DC mayor Muriel Bowser accepted Geldart's resignation.

"I am proud of the work we've done together over the last eight years, and I am immensely grateful to Chris for his service to the city," she explained. "Chris has been a very capable and effective public servant, and I've gotten to know him over the years in several roles."
Video of the incident, taken on October 1, shows the 53-year-old Geldart get into a fight with a man named Dustin Woodward, whose car Geldart hat hit with his own car door.
The two argue until Geldart, who is considerably larger, gets in Woodward's face and tries to grab his neck before bystanders step in to intervene.
Woodward was not injured in the incident, but told WUSA that Geldart's actions "shouldn't go unpunished, especially given the position that he holds."
He added, "We also need to show some compassion for him in this matter as well. The man has a family that he's responsible for feeding and needs to be able to provide for. This situation puts a bit of a wrench in that."
Chris Geldart is expected to appear in court on October 17 regarding the charges brought against him.
Cover photo: Collage: Anna Moneymaker / GETTY IMAGES NORTH AMERICA / Getty Images via AFP