Hoax bomb threat triggers panic at India's Taj Mahal
Agra, India – Tourists had to evacuate as the Taj Mahal was temporarily shut down on Thursday after a hoax call about a bomb at one of India's most famous monuments.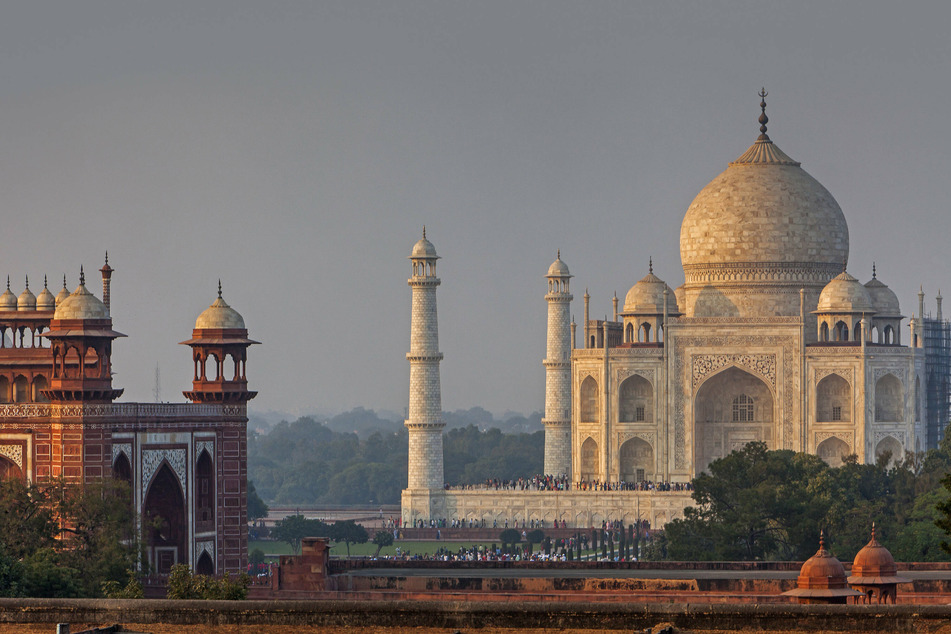 After the call came in on a police helpline, the federal security forces that guard the 17th-century monument were alerted. They then asked tourists to vacate the premises.
There was commotion among visitors and tourists outside the Taj Mahal, and nearby shops were closed as bomb detection squads conducted checks of the premises, local media reported.
"The caller said he will blow up the monument. We have conducted thorough checks, but did not find any explosive device, so we are treating this as a hoax call," area police chief Rajeev Kumar Singh said.
"The Taj Mahal was shut for about 45 minutes. Entry for tourists has resumed and it's back to normal now," Singh added.
The white marble edifice located in the northern city of Agra is India's top tourist attraction and draws an estimated seven to eight million visitors annually.
Domestic media reported that a man called up the police helpline complaining there were discrepancies in military recruitment that led to him not being selected. He said a bomb planted at the monument would explode soon, according to the ANI news agency.
Agra police said the call had been traced to the city of Ferozabad, and the hoax caller will be arrested soon.
The Taj Mahal was reopened for tourists last September with strict coronavirus safety measures after being closed for more than six months due to the pandemic.
Cover photo: IMAGO / VWPics