North Korea's Kim Jong Un wants better readiness for possible war
Pyongyang, North Korea - North Korea's ruler Kim Jong Un wants to prepare his country's army for a possible war on the Korean peninsula and is intensifying military training to improve readiness, state-controlled media reported on Friday.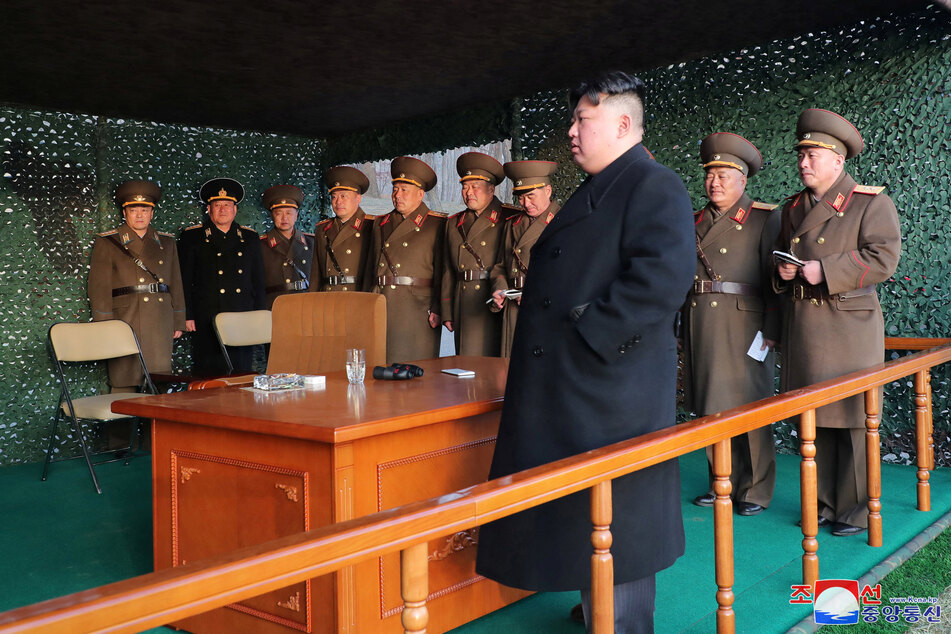 Kim supervised firing exercises of an artillery unit on the "western front" to check its current readiness for war, the report said.
This included simulating strikes against enemy airports on Thursday by firing a "powerful salvo" towards the sea, it said.

No countries were named in the report. However, North Korea, which is largely isolated internationally because of its nuclear weapons program, sees the United States and neighboring South Korea as enemies.
Kim was further quoted as saying that the artillery attack units serve on the one hand as a deterrent, but must also be able to take the initiative in a war.
To this end, they should step up their "simulated exercises for a real war."
Kim Jong Un expands North Korean military maneuvers
At a meeting of the ruling Workers' Party, Kim had already demanded at the beginning of the year that military maneuvers be expanded.
Tensions on the Korean peninsula have increased considerably again since last year. North Korea is increasingly testing nuclear-capable missiles, despite a ban by UN resolutions.
Meanwhile, the US and South Korea have resumed full-scale joint military exercises.
Cover photo: REUTERS