North Korea says "monster" intercontinental ballistic missile is ready after test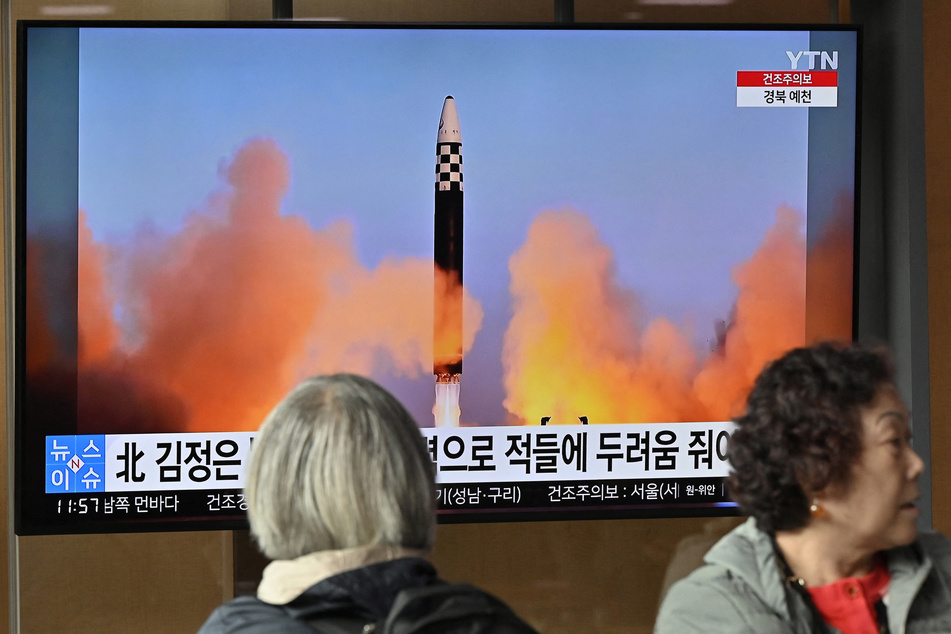 State news said that the drill was a warning to "enemies" to deter them from escalating tensions in the Korean peninsula and a move to show Pyongyang's willingness to "counterattack with overwhelming offensive measures anytime."

North Korea fired the missile – dubbed a "monster" by some – toward the East Sea, as the Sea of Japan is also known, on Thursday morning, just hours before a meeting between South Korea's president and Japan's prime minister in Tokyo.
The missile was deployed from Pyongyang airport and covered about 620 miles before crashing into the sea about 70 minutes later under North Korean leader Kim Jong-un's guidance, state news agency KCNA said.
The agency stressed that the drill "had no negative impact on the security of neighboring countries."
North Korea outraged by US military exercises
UN resolutions prohibit North Korea from testing ballistic missiles of any range, which – depending on their design – can also be equipped with a nuclear warhead. Pyongyang has increased the number of missile tests since last year.
Missiles with the capability to travel more than 3400 miles are counted as ICBM.
Pyongyang had recently threatened countermeasures should the US and South Korea stage further military exercises. This was taken to mean a new series of missile tests or a new nuclear test by regional observers.
Seoul and Washington on Monday kicked off a major joint exercise dubbed Freedom Shield.
Cover photo: Jung Yeon-je / AFP