US and South Korea start live-fire exercises to deter North Korea
Seoul, South Korea - Some 2,500 US and South Korean troops began a live-fire drill on Thursday aimed at deterring North Korean aggression on the peninsula, the Defense Ministry in Seoul announced.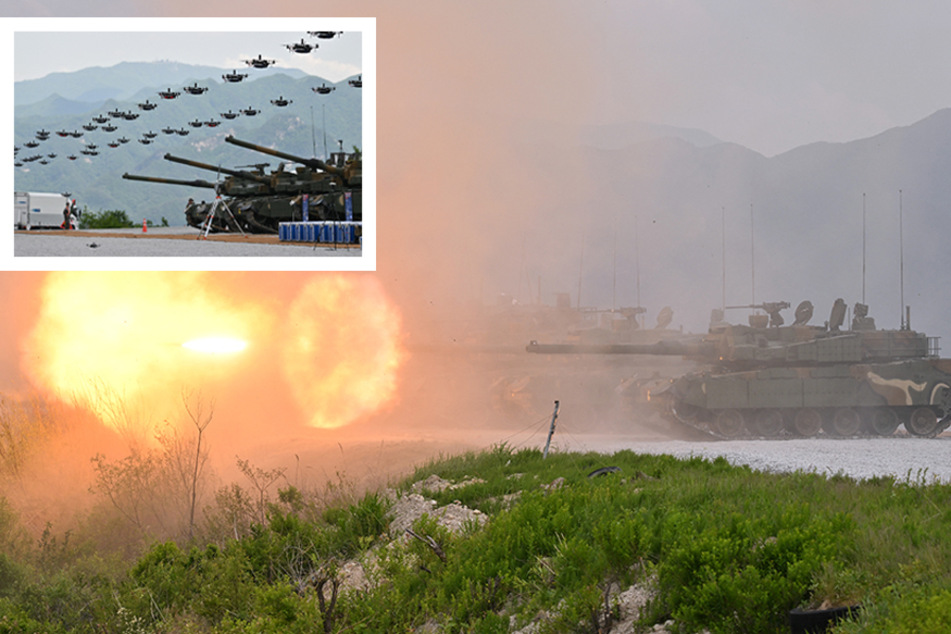 More than 600 weapons systems, including artillery, fighter bombers, attack helicopters and drones were deployed in the "Joint Firepower Annihilation Exercise," the first of a series of five.
The main location was a military training ground near the heavily fortified border between North and South Korea.
The exercise demonstrated the capability and preparedness of the armed forces "to respond decisively to the nuclear and missile threats of North Korea as well as a major invasion," the ministry said.
Conflict with North Korea, which is under stringent international sanctions for its nuclear program, has recently intensified. Following an unprecedented series of missile tests last year, North Korea has this year again conducted tests, and the United States and South Korea have resumed large-scale joint maneuvers.
Thursday's drill lasted 130 minutes, and subsequent drills will be held next month. The exercises were the largest live-fire drills of their kind, a Defense Ministry spokesman said in Seoul.
The US and South Korea are also marking the 70th anniversary of their security alliance this year.
North Korea recently criticized the maneuvers as "war exercises against the people's republic."
South Korea and the US have repeatedly rejected allegations from Pyongyang to the effect that the exercises are a rehearsal for an invasion.
Cover photo: Collage: Yelim LEE / AFP