North Korea ramps up threats and hurls insults at Biden: "An old man with no future"
Pyongyang, North Korea - North Korea has responded to increased US-South Korean military cooperation with fresh nuclear threats and personal insults directed at US President Joe Biden.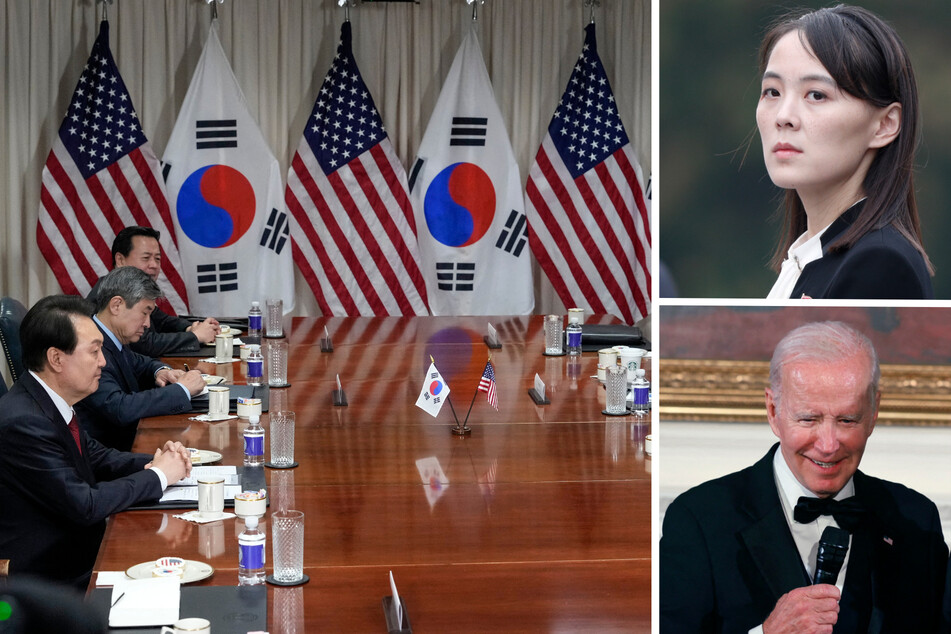 The first-strike capability of Pyongyang's nuclear force should be expanded, remarks by Kim Yo Jong, the powerful sister of North Korean strongman Kim Jong Un, suggested.
"We are convinced once again of the fact that the enhancement of the nuclear war deterrent, especially the second mission of the nuclear war deterrent, should be brought to further perfection," Kim was quoted as saying by state media on Saturday.
Kim Jong Un's sister is a senior official of the Central Committee of the Workers' Party of Korea.
North Korea is subject to rigorous international sanctions because of its nuclear weapons program - a situation that fuels Pyongyang's frequent insults against foreign governments and leaders.
North Korea's Kim Yo Jong calls Biden senile after US' support of South Korea ramps up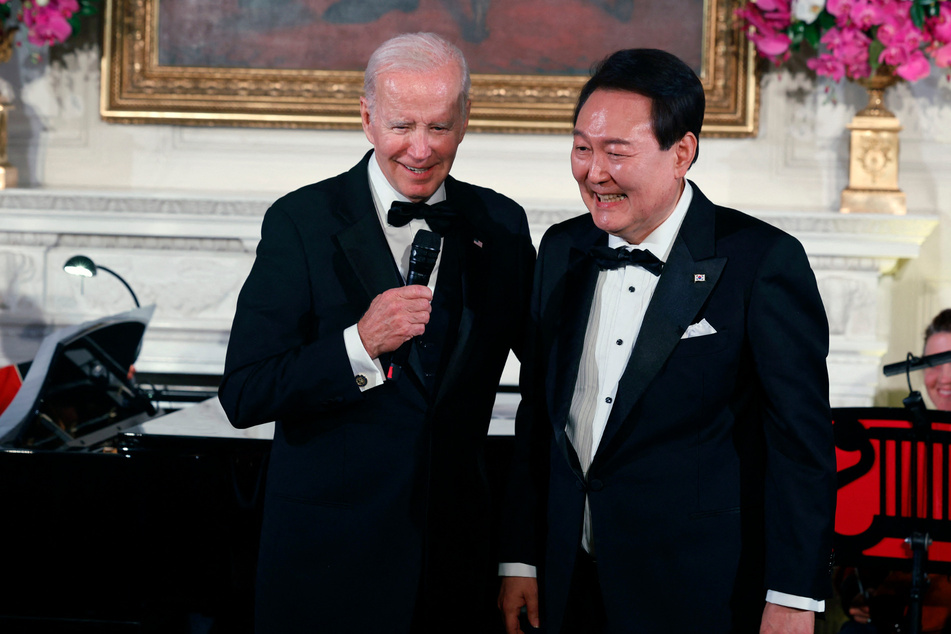 Kim also lashed out at the so-called "Washington Declaration" of support announced on April 26 during a state visit to the US by South Korean President Yoon Suk Yeol.
The declaration reflected the "most hostile and aggressive will of action" and would only result in endangering peace and security in the region and the world, Kim said, according to state media.
In the declaration, the US assured South Korea that it would be more involved in the planning of its "extended deterrence," meaning the full range of military capabilities to defend South Korea - including nuclear.
Washington pledged to send strategic weapons systems, including nuclear submarines, to the Korean peninsula to counter the threat from Seoul's neighbor. At the same time, South Korea says it is committed to its status as a non-nuclear power.
Referring to the rising tensions with North Korea, Biden also said that a nuclear attack against the US or its partners would "result in the end of whatever regime."
Kim said in response that this could be understood as a "nonsensical remark from a person in his dotage" and called him "an old man with no future."
She also accused Washington and Seoul of pursuing a hostile policy, and Biden individually of senility and "threatening rhetoric for which he should be prepared for far too great an after-storm."
North Korea's leadership has berated Biden on several occasions in the past, calling him a "rabid dog" after he branded the North Korean ruler a tyrant.
Cover photo: Collage: JORGE SILVA / POOL / AFP, DREW ANGERER & CHIP SOMODEVILLA / GETTY IMAGES NORTH AMERICA / GETTY IMAGES VIA AFP