G7 hits Russia with new sanctions as Zelensky set to join summit
Hiroshima, Japan - Leaders of the G7 group of wealthy industrial democracies unveiled new sanctions aimed at Russia over its invasion of Ukraine on the first day of their three-day summit in Japan.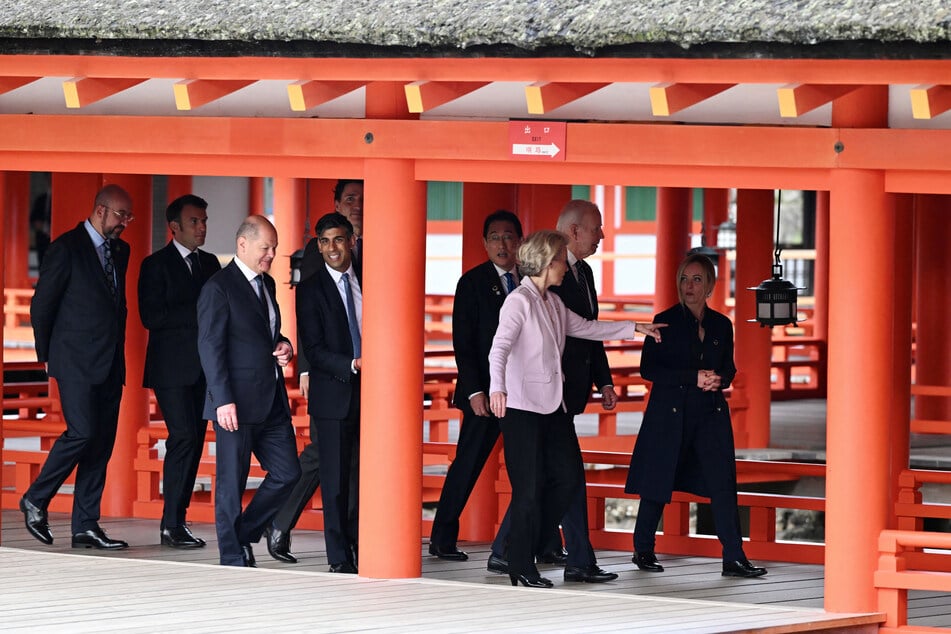 The leaders will be joined in person at the weekend by Ukrainian President Volodymyr Zelensky. Oleksiy Danilov, who leads Ukraine's National Security and Defense Council, announced Zelensky's travel plans on Ukrainian TV.
The G7 leaders on Friday once again insisted that Russia withdraw all of its forces from Ukrainian territory, calling that demand a condition of any peace agreement.
Sanctions targeting Russia's lucrative diamond exports were declared at the start of the summit.
Other measures also include new export controls on goods that could be used for military purposes. Dozens more companies and individuals were also added to various sanctions lists.
"Russia started this war and can end this war," said a statement adopted by the G7's heads of state and government in the southern city of Hiroshima, shortly after Ukraine reported overnight drone and missile attacks.
G7 members also to discuss China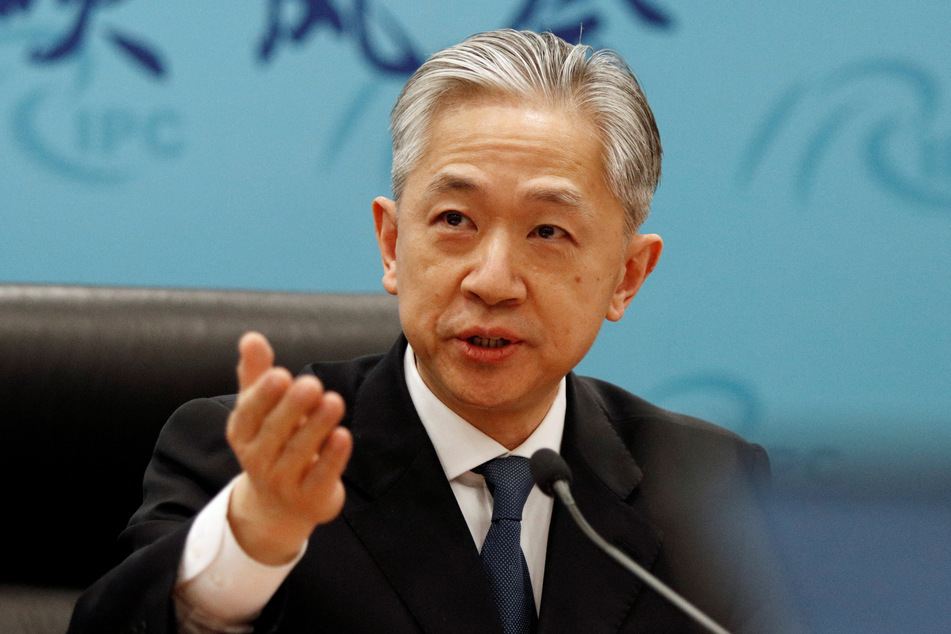 Although Russia's nearly 15-month-old invasion of Ukraine is expected to be the top item on the agenda, G7 leaders are also to discuss how to deal with a more assertive China and its claims over Taiwan.
The Chinese government pushed back on concerns being raised by G7 members about the need to "decouple" from the world's second-largest economy.
As Beijing draws closer to Moscow, G7 countries have increasingly expressed worry that they have become too dependent on Chinese imports in some critical areas.
"The world cannot decouple and does not need de-risking with China as the target," said Chinese Foreign Ministry spokesman Wang Wenbin in Beijing.
Pointing to its huge contribution to the growth of the global economy, he said China brings opportunities, not challenges.
Without reproaching the United States by name, he described "hegemonic" politics, "bullying," and "Cold War era" thinking as the biggest risks to the world.
New sanctions target Russian diamond trade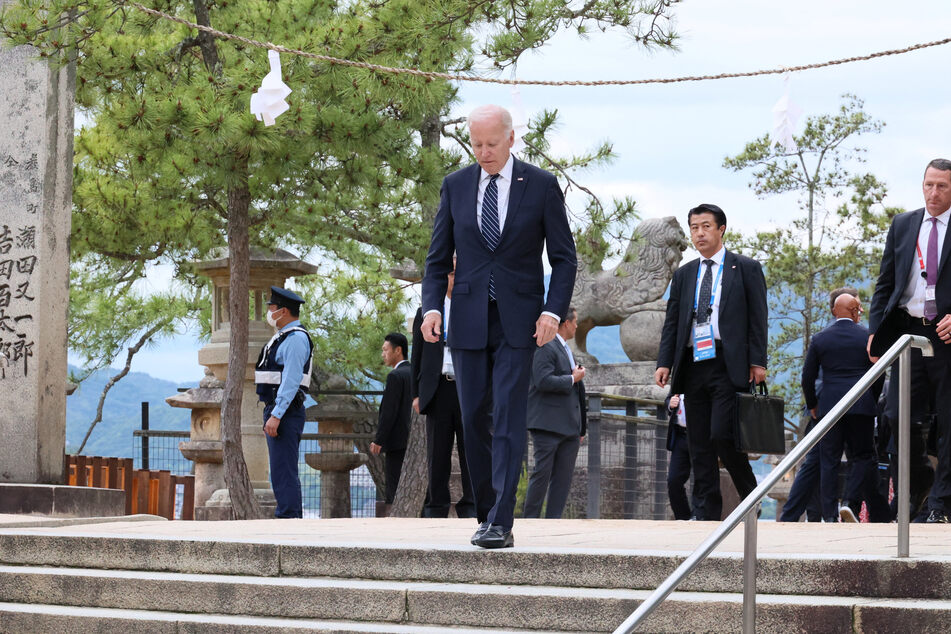 In Hiroshima, the G7 said its latest sanctions aimed at Moscow will "increase the costs to Russia and those who are supporting its war effort," according to a joint statement, which was approved by the US, Germany, France, the UK, Italy, Japan, and Canada as well as the top representatives of the European Union.
Russia is the world's largest producer of rough diamonds. The trade in gemstones is an important industry for the country and a significant source of income. State diamond mining group Alrosa had revenues of 332 billion rubles (around $4 billion) in 2021, the last year in which it disclosed revenue figures.
In the EU, the trade in Russian diamonds has already fallen by around 80% as a result of voluntary commitments. But there have not yet been formal EU restrictions on Russian diamonds, in part because of resistance from Belgium, a major global centre of diamond trading.
The precise details of how the sanctions on Russian diamonds will work were not immediately released. According to EU sources, diamond-tracing technology will be used to ensure that Russian diamonds can still be identified after being resold via other countries such as India or the United Arab Emirates.
G7 leaders visit memorial to those killed by US atomic bomb ahead of Zelensky's arrival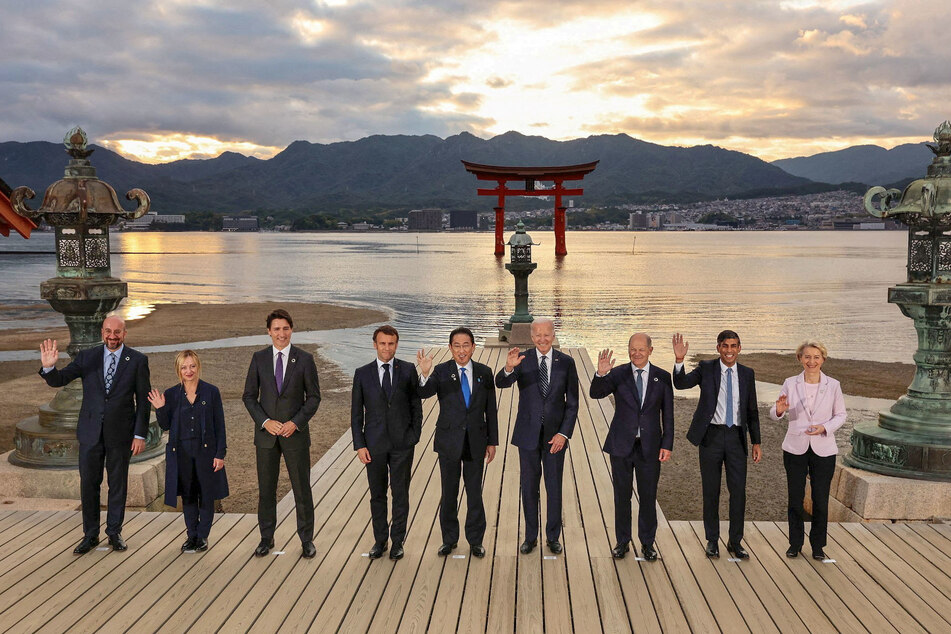 It remained unclear exactly when Zelensky would arrive in Japan to join the summit. The Ukrainian president on Friday was in Saudi Arabia for an unexpected visit to the Arab League summit being held there.
But Danilov, the Ukrainian official, said attending the summit in person instead of via video was vital to Ukraine.
"Very important things are decided there, so the physical presence of our president is absolutely important to represent our interests," he said.
Zelensky has traveled through several G7 countries in the past few days and has pleaded for further support from his partners during visits to Rome, Berlin, Paris, and London.
But Ukraine has so far been rebuffed in its requests for advanced Western fighter aircraft, especially the US-made F-16.
The summit began on Friday with a ceremony remembering those killed by the atomic bomb dropped by the US Air Force on Hiroshima at the end of World War II. A second bomb was dropped on Nagasaki three days later.
The heads of state and government visited the memorial to the victims, laying floral wreaths presented to them by Japanese schoolchildren at a cenotaph in the city's Peace Memorial Park.
The bomb devastated the city, killing an estimated 70,000 people immediately and a further 70,000 to 80,000 over the following months.
G7 leaders also posed for a traditional group "family photo" at the sacred Itsukushima Shrine in front of the UNESCO World Heritage Site's world-famous red gate.
Cover photo: REUTERS