US and South Korean navies launch four-day drill, citing "North Korean provocation"
Seoul, South Korea - The navies of the United States and South Korea began conducting joint maneuvers on Monday to demonstrate unity in the face of "North Korean provocation," the South Korean navy said.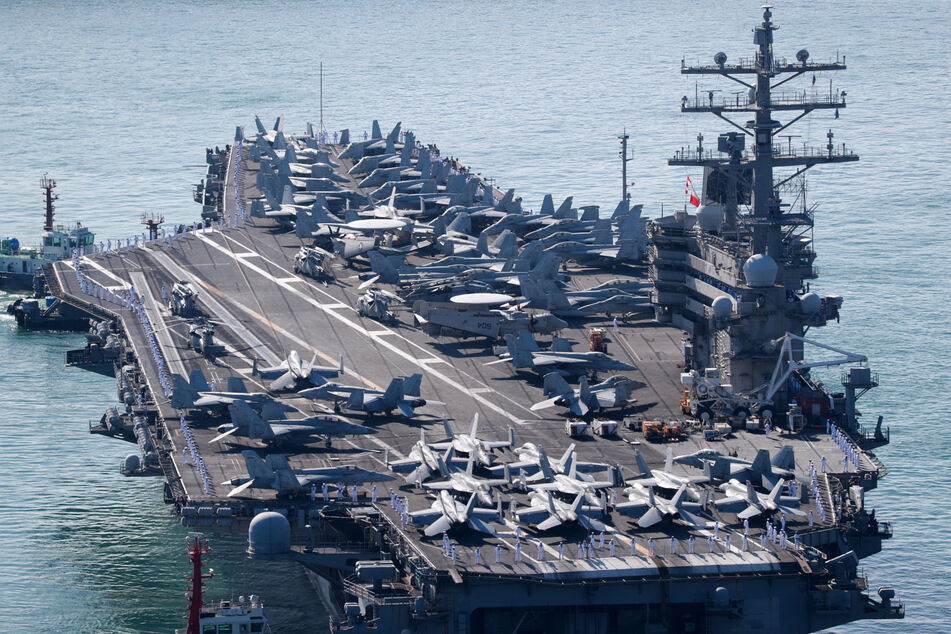 The four-day exercise in the sea to the east of the Korean peninsula is aimed at improving the capacity of both navies to conduct joint operations. It draws in the USS Ronald Reagan aircraft carrier group, which arrived in the region on Friday.
The exercise began a day after a North Korean missile test, which the South Korean military said involved a short-range ballistic missile. All ballistic missile testing by North Korea is banned under UN sanctions, whether or not the missiles are nuclear-capable.
The test was seen as a reaction to the arrival of a US carrier group in the region for the first time in four years. North Korea accuses the US and South Korea of preparing an invasion – a charge rejected by both.
More than 20 ships are participating in the exercise, including destroyers from both sides. Special forces operations and anti-submarine warfare are to be exercised, according to the South Korean navy.
Tensions in the region have risen following a series of North Korean tests with nuclear-capable missiles. The conflict will be the focus of a visit to Seoul on Thursday by US Vice President Kamala Harris.
Cover photo: REUTERS