US organizes evacuation convoy in Sudan amid continued fighting
Khartoum, Sudan - A first evacuation convoy organized by the US government from the embattled Sudanese capital Khartoum has reached the city of Port Sudan on the Red Sea, the US State Department announced on Saturday.
Besides US citizens, "locally employed staff" and "nationals from allied and partner countries" had travelled on the convoy to Port Sudan, according to a statement.

"From there, we are assisting US citizens and others who are eligible with onward travel to Jeddah, Saudi Arabia, where additional US personnel are positioned to assist with consular and emergency services," the department said.
US media reported that the convoy was accompanied by armed US military drones.
Sudan's de facto president Abdel Fattah al-Burhan has been fighting his deputy Mohammed Hamdan Daglo with the help of the military since April 15. Daglo is the leader of the influential paramilitary group Rapid Support Forces (RSF).
The two generals took over the leadership of the country of about 46 million through two joint military coups in 2019 and 2021.
Hundreds of people have been killed since the fighting began, and thousands are fleeing the country. Governments from across the world have launched evacuation missions to airlift their citizens to safety as multiple ceasefires have failed.
US calls on end to bloody conflict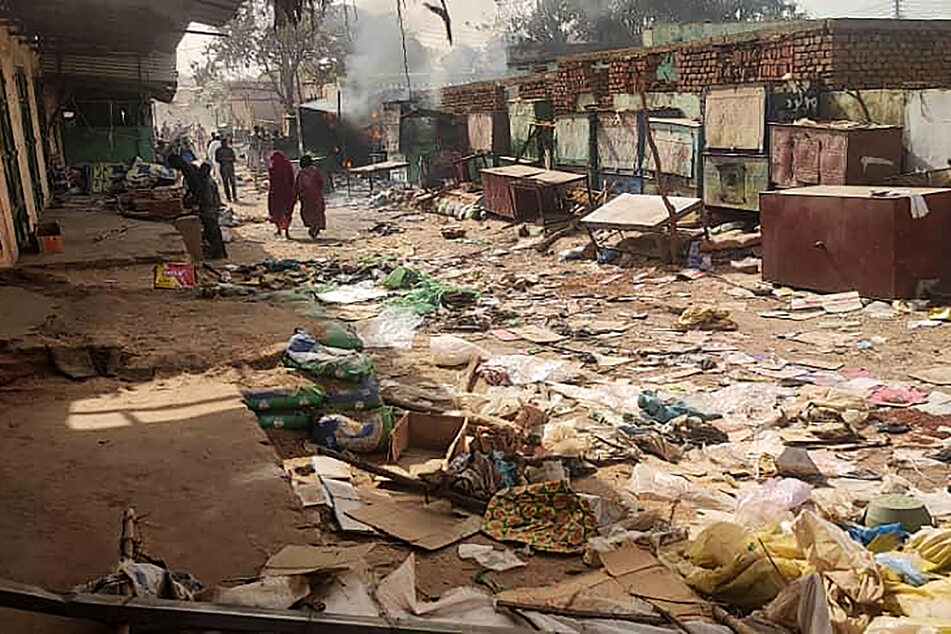 The US Department of State on Saturday again called on both parties "to end the fighting that is endangering civilians."
According to the Pentagon, the US military was conducting reconnaissance and surveillance to secure the evacuations.
Military ships would also be deployed along the coast in the region if their support was needed, it said.
Even before the latest convoy, several hundred US personnel in addition to embassy staff had left Sudan by land, sea or air, a US State Department spokesman said on Friday.
The embassy staff and their families had already been evacuated directly from Khartoum by the US military last weekend.
Cover photo: FAYEZ NURELDINE / AFP