US Secretary of State Blinken to visit Israel and Palestinian territories
Tel Aviv, Israel - In the midst of a new wave of violence, US Secretary of State Antony Blinken is due to visit Israel and the Palestinian territories from Monday onwards.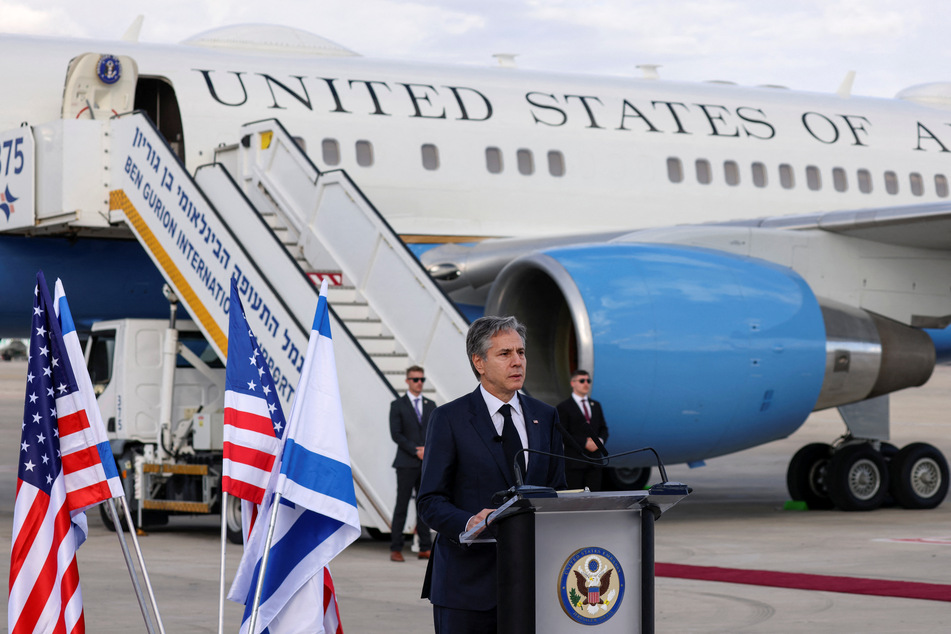 Blinken is scheduled to talk to Israel's Prime Minister Benjamin Netanyahu and Foreign Minister Eli Cohen. On the agenda are Israel's increasing encroachment into the region, as well as its highly tense relations with its Palestinian neighbors. Iran will likely also be a focal point of discussion.

In Ramallah on Tuesday, Blinken is set to meet Palestinian President Mahmoud Abbas. The aim of Blinken's visit is to de-escalate Israeli-Palestinian tensions, which have surged in recent days, raising fears that a spiral of violence could escalate into full-blown war.
In one of Jerusalem's deadliest attacks in 15 years, a 21-year-old Palestinian opened fire on people as they came out of a synagogue after prayers on Friday.
The US strongly condemned the attack in East Jerusalem, in which seven people were killed.
A day later, Israeli police said a father and son were shot and wounded by a 13-year-old Palestinian boy in an ambush on the streets of East Jerusalem.
On Thursday, nine Palestinians were killed in an Israeli military raid in the Jenin refugee camp.
Israeli government threatens to crack down on Palestinians
Netanyahu on Sunday promised to wield a "heavy hand" against assailants, stressing that he is prepared to pursue a hard-line policy in reaction to the attacks. New precautionary measures are planned by Netanyahu's far-right government to punish those suspected of involvement in the attack and their families.
The Israeli leader also spoke of "strengthening" Israeli settlements, however, a policy which Blinken recently strongly criticized.
Cover photo: REUTERS