A whole Irish town is searching for a dolphin named Fungie
Dingle, Ireland - Where in the world is Fungie? That's what the whole Irish town of Dingle is asking. The dolphin that has lived in their harbor for the last 37 years is missing.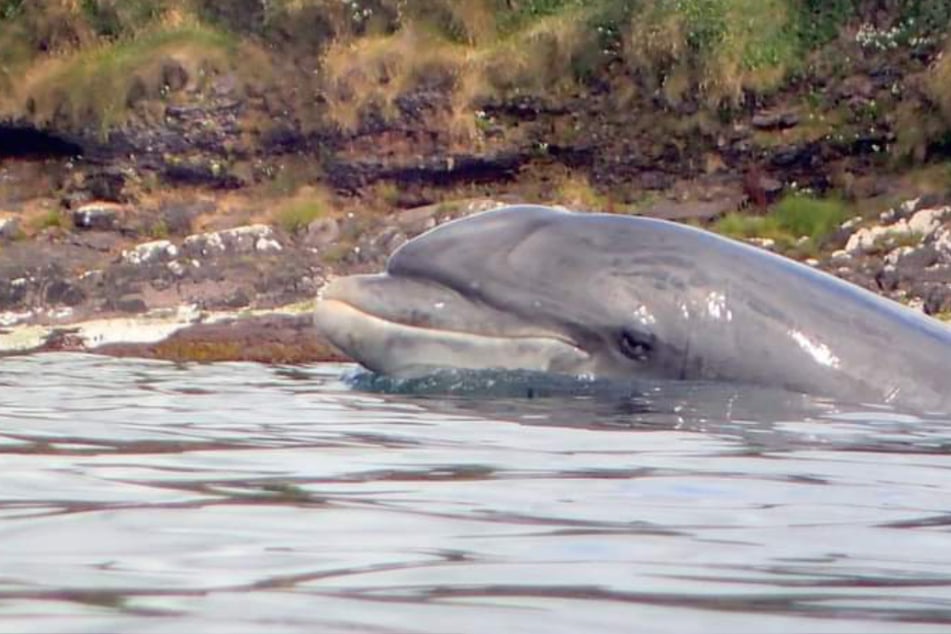 Every day, 12 tourist boats sail around the harbor trying to get a glimpse of Fungie.

There are even restaurants and souvenir shops named after the sea animal that first appeared in the 80s.
But all that might be over. Fungie has been missing since October 13.
The town has launched multiple searches for its beloved aquatic star. But so far they haven't found a trace of him. Losing the dolphin could have serious consequences for the local tourism industry. But more importantly, everyone loves Fungie and is worried about him.

According to the BBC, Fungie first found his way to the Irish port city in the fall of 1983. When fishermen saw the little bottlenose dolphin, they assumed he was seeking shelter from a storm and would "be gone again next week."
But Fungie ended up making himself at home and has been splashing around for 37 years. In 2019, he was even recognized by the Guinness Book of Records as the world's oldest solitary dolphin. 
Fungie is a special dolphin
Pádraig Whooley, chief sightseeing officer of the Irish Whale and Dolphin Group (IWDG), told the BBC that lone dolphins are rare, but not unheard of. 
Still, Fungie's story is special because he has spent most of his life in Dingle. "It's not hugely unusual for them to seek out an area and stay there for a while but to spend practically their entire adult life in one little harbor is really exceptional," Whooley said.
He does have plenty of buddies though, just not from his own species, local journalist Seán Mac an tSíthig insisted: "Almost from the outset, he had the urge and eagerness to interact with humans."

Nuala Moore, a cold water swimmer from Dingle, found a regular training partner in Fungie. 
Nuala tweeted her hopes for his return, "He brought great joy. Fungie loved photos. He would pause & wait for the click. Always hopeful he will return #Dingleharbour."
The town hopes he just went on a fishing trip
This isn't the first time that the dolphin has disappeared. But he usually just takes short vacations from the harbor. "He has been missing for very short periods in the past - maybe a day at the most," said Mac an tSíthig. It's already been more than a week since his last sighting.
The town has several theories about the dolphin's disappearance. Some think that Fungie followed the fish. Eastern winds sometimes drive food further out to sea, so some locals like to think that Fungie is just fishing a bit further out.
Other people think that he could be hiding from humpback whales and some other dolphins that were recently spotted roaming the harbor. But everyone in Dingle is hoping for his swift return.  
Cover photo: twitter.com/numoorepain/