Baby bison euthanized after being touched by a Yellowstone park visitor
Yellowstone, Wyoming - Park staff from Yellowstone National Park were forced to euthanize a bison calf after it was handled by a guest at the park. The animal was subsequently rejected from its herd.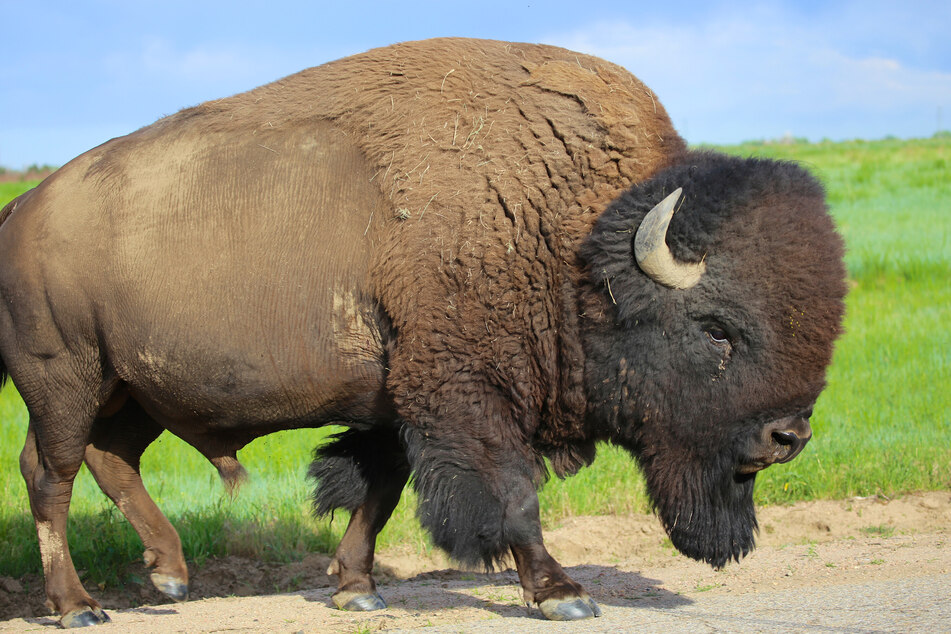 Yellowstone National Park law enforcement officers are investigating the incident that led to the heartbreaking incident.

Per a press release from the park on Tuesday, the newborn calf was killed because it was "causing a hazardous situation by approaching cars and people along the roadway."
The animal had become estranged from its herd after it was handled by an unidentified white male in his forties and fifties.
On May 20, the calf had gotten separated from its mother as the herd crossed the Lamar River. As it was struggling, a man approached the animal and pushed it from the river onto the roadway, per the press release.
This human touch caused the herd to reject the newborn. According to the park, rangers repeatedly tried to reunite the babe with the herd but were unsuccessful.

Visitors later saw the calf approach and follow cars and people.
Visitors to Yellowstone National Park should keep their distance from wildlife
Yellowstone Nation Park regulations stipulate that visitors should stay at least 25 yards away from wildlife. As this case shows, disregarding these rules can be detrimental to the safety of the animals in the park.
"Respect wildlife by giving them room to roam," the park tells visitors.
Yellowstone National Park law enforcement officers are investigating the incident and have asked anyone with information to contact their Yellowstone National Park Tip Line at 307-344-2132 or [email protected]
Cover photo: sboice1/123rf