Baby deer trapped in water tank saved by firefighters in dramatic rescue
Brockton, Massachusetts - An animal distress call soon turned into a matter of life and death as a baby deer needed to be reduced from a water tank.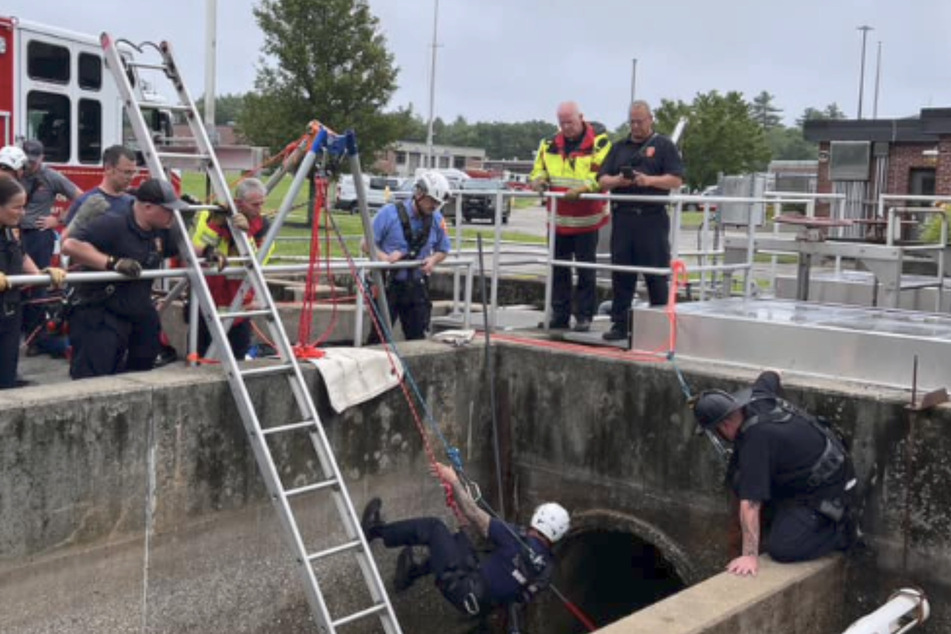 The City of Brockton Animal Control Department was first on the scene on July 10.
According to animal control officials, a baby deer had jumped into a tank with about 15 feet of water at a local treatment plant.
Trapped in the water, the small fawn was swimming for its life and in serious danger of drowning.
Officials managed to guide the little deer, who was no more than two months old, into a shallower drainage area, but it still could not be freed from its predicament without professional equipment.
Fortunately, the fire department had the appropriate equipment with them, as can be seen in the photos.
With climbing equipment on, a rescuer roped down into the tank, grabbed the young animal in distress with a sling and successfully pulled it out.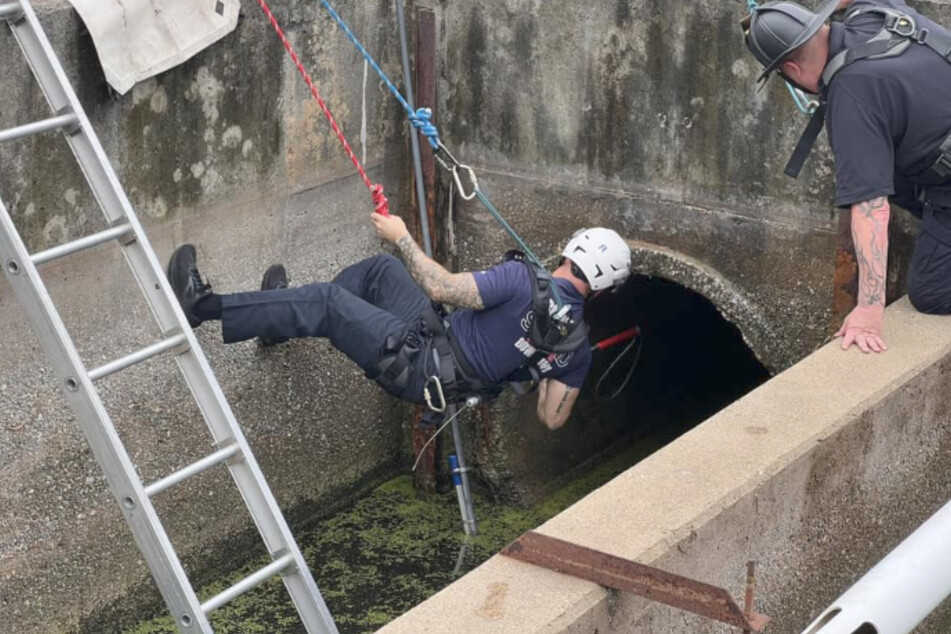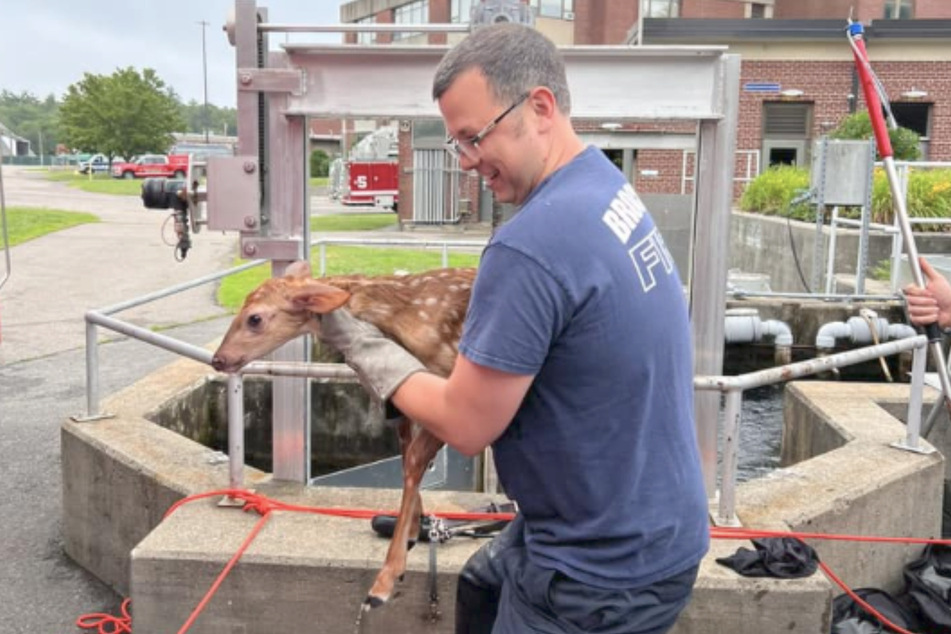 The baby deer, which was stuck in a tight spot, could thus be rescued alive from the life-threatening situation, albeit weakened and completely soaked.
Cover photo: Collage: Facebook/Brockton Fire and Life Safety