A quirky habit turned this rescued cat into a Reddit sensation!
Internet - Nacho's owner already adored the rescue cat, but one adorable habit is making the internet fall in love with him too!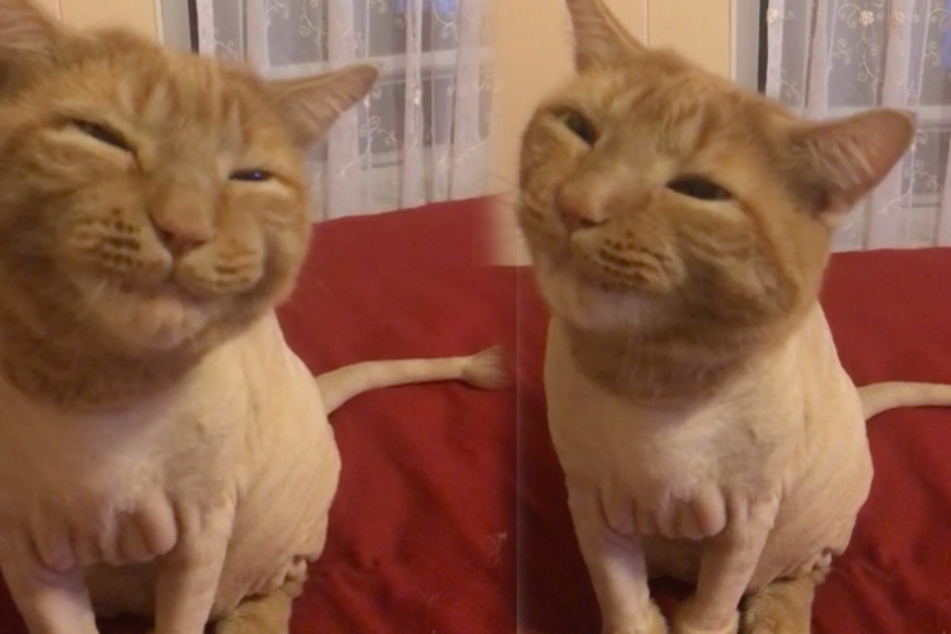 From the very beginning, this orange tabby would sometimes look at his owner, Reddit user KirilForReal, and clamp his jaws, grinding his teeth and making strange noises.
Not knowing exactly what the furry feline was trying to say, Nacho's owner decided to seek some expert advice. A vet thoroughly examined the cat and immediately came up with a very surprising explanation: this is Nacho's unique way of communicating that he is hungry!
Kiril thought this was amazing and he filmed the 10-year-old cat making the chewing and crunching noises. After uploading the video to a Subreddit dedicated to cats, he quickly discovered that thousands of others felt the same way. His post got over 30,000 upvotes and over 700 comments, most of them gushing over the four-legged star.
"He's soooooo cuuuuuuuuute!!!!!!" wrote one love-struck user, and more than 3,000 people agreed.
"All cats talk, you just have to be willing to listen," said another.
In a reply to one of the comments, Kiril gave everyone a little background on Nacho and his unusual looks. It turns out his previous owners weren't anywhere near as caring as they should have been. After he was rescued, his matted and knotted-up fur had to be shaved off by a vet.
This sad origin story only made Nacho even more of a beloved figure on Reddit. So much so that he now has his own Instagram page, due to popular demand!

Cover photo: Screenshot/Reddit/KirilForReal