A whisker away from cat-astrophe: high speed train with feline hitchhiker stopped just in time
London, UK - The Avanti West Coast train was supposed to depart at 9 PM from the London Euston station and make its way to Manchester on Tuesday night. But around 8:30 someone spotted a crucial detail.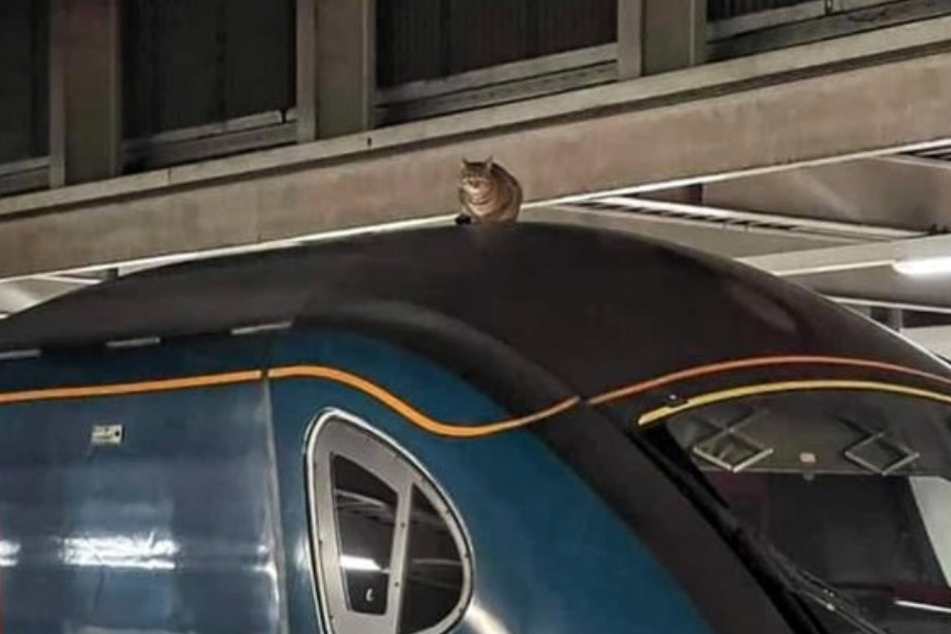 A "wide-eyed and terrified" cat was curled up on the roof of the train. Luckily, an eagle-eyed commuter sounded the alarm before the train could depart and whisk the feline away at 125 miles per hour.
The train was pulled from service and passengers were ushered into another locomotive, so that the frightened animal could be rescued.
But the rescue was no small feat as the cat wasn't just on top of the train it was dangerously close to the 25,000 volt overhead lines which power the trains, according to the NetworkRail Media Centre.
It took two and a half hours and a special makeshift bin "platform" to convince the cat to come down from the roof.
"We often have to deal with birds inside the station but in all my time here this is the first train surfing cat," said Joe Hendry, Network Rail station manager for Euston.
He continued to praise the swift work of the station and Avanti West Coast staff, adding,"Thankfully curiosity didn't kill this cat and we're glad it avoided using up one of its nine lives."
The cat's curiosity didn't get it killed, but it might have been what got it in this predicament to begin with.
Cover photo: screenshot/ twitter NetworkRailEUS