Aspiring actor tries to record audition tape, but his cat steals the show!
New York, New York – This cat wants all the attention for himself!

Aspiring actor Wesley Ryan wanted to record a video audition for a new role.
But his cat Odie had other ideas!
Ryan showed the result on his TikTok channel: at first, viewers only see the actor, who introduces himself with his name, height, and city of residence. He doesn't get any further because his four-legged friend jumps into the picture.
The cat is obviously in a playful mood and doesn't give his owner a minute's peace.
When the cat climbs up the actor's leg, Ryan grabs him and gets him out of the picture. The second recording attempt doesn't work either, though, because Odie is jumping in front of the camera again.
"You just need attention. Do you want to be in my self tape?" Ryan asks the feline as he picks him up and cradles him.
The cat's antics light up the internet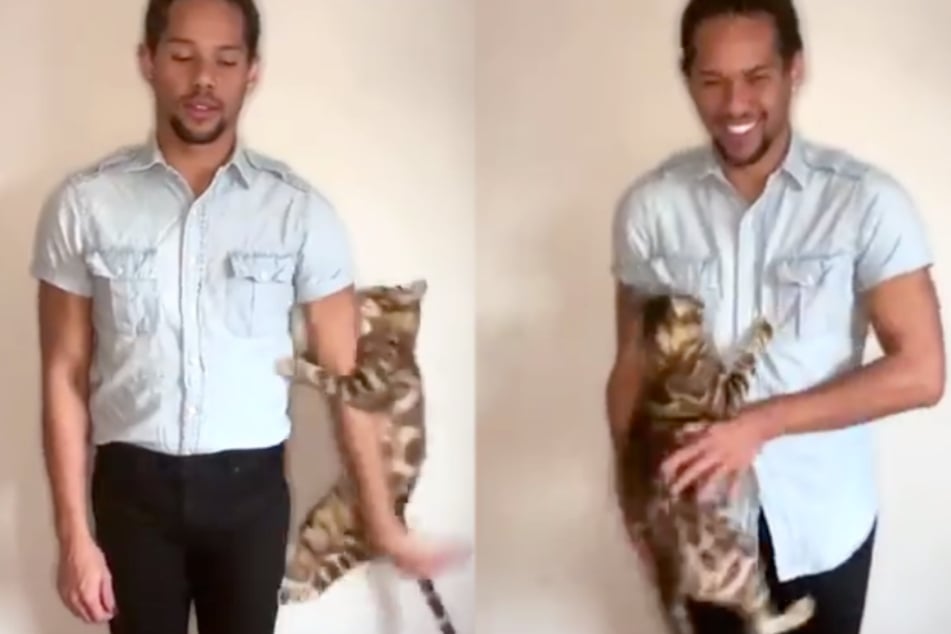 Another try: this time Ryan has changed his white t-shirt for a light blue button-down. He is about to start talking when Odie interferes again.
"You can't. You have to let me do this. Go, go away," he pleads with his pet, who paces or meows at his feet the entire time.
Though Ryan doesn't reveal how many attempts it ultimately took him to complete the recording, the clip of outtakes, which has since gone viral on both TikTok and Twitter, is a big hit.
"This is just darling! People dream to have a bond like that with their cats. Too cute," one user comments.
Others are even requesting that the pet owner leave his cat in his application video because it's so adorable: "If they sent that in as their audition tape I would 100% hire them, no matter what the role was," one user advises.
Maybe Ryan's future employer is a cat fan too...
Cover photo: tiktok.com/@wesleyryann