Black cat becomes internet star thanks to her hypnotic eyes
Netherlands - It wasn't her glossy coat or sweet meow that made this British shorthair famous, but rather a more creepy and mezmerizing feature.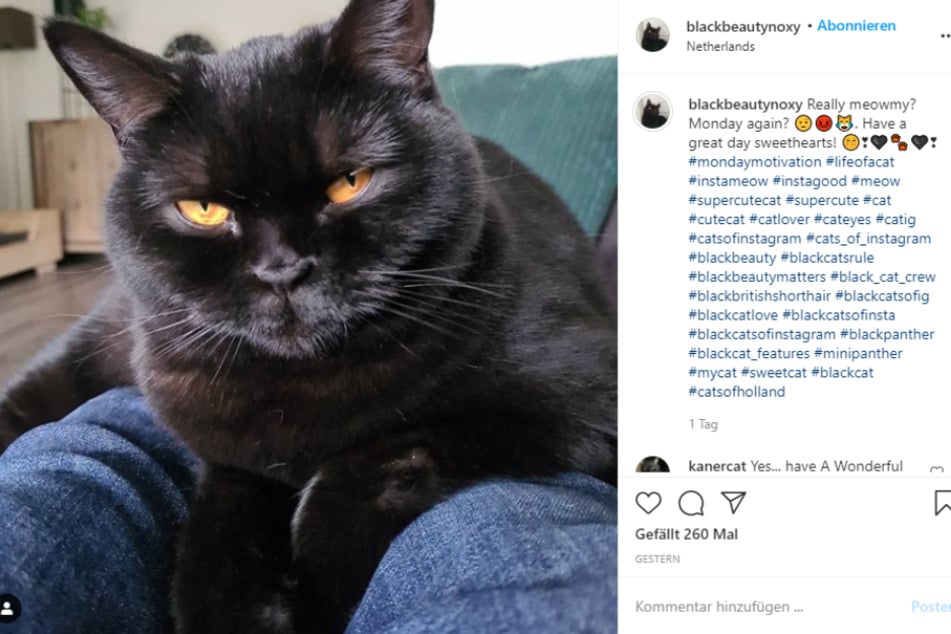 It is no secret that cat have among the most striking eyes in the entire animal kingdom.
Combined with a beautiful, shiny coat, those eyes can look even more enchanting and impressive.
British shorthair Noxy was blessed with particularly captivating features and her owner decided to create an Instagram account to introduce her to the world.
The majestic cat, who lives in the Netherlands, already has almost 12,000 followers.
Her profile makes an immediate impression: Noxy has breathtaking eyes with large pupils with an intense yellow and orange hue.

In the photos Noxy poses proudly with her eyes standing out like beacons of light.
"You look so cute and adorable," wrote one follower under a post, while many others expressed their appreciation with plenty of cat and heart emojis.
Once you look into Noxy's eyes, you seem to fall under a spell. Who knows, maybe her owner is actually just doing Noxy's bidding and fulfilling her wish to be a social media influencer.
Cover photo: Montage: Instagram Screenshot @blackbeautynoxy