Black cat clings to hope for a new forever home
Ottawa, Canada - "A picture is worth a thousand words," wrote user keenfeed when he posted the following photo on Reddit.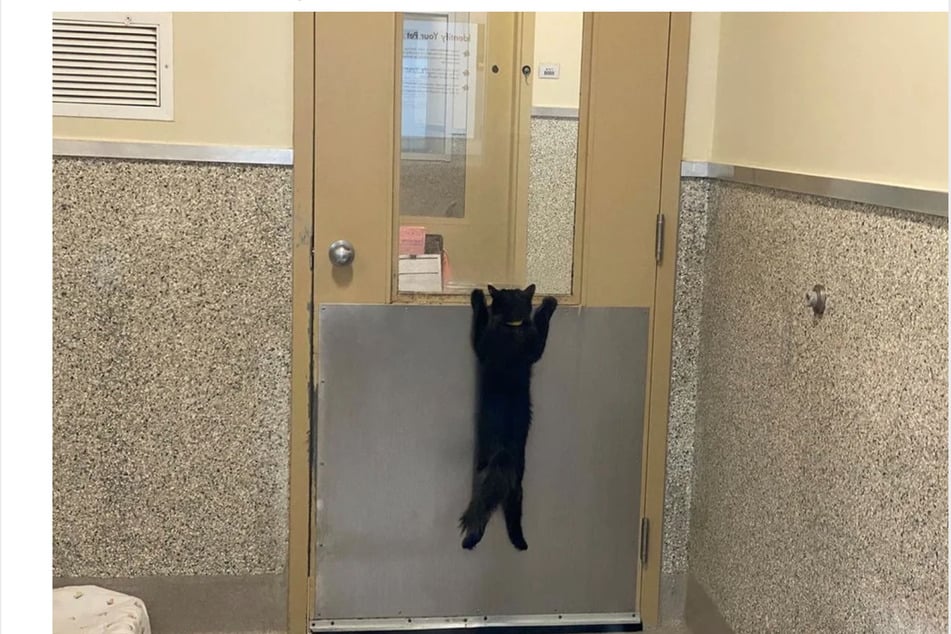 The image shows a black cat at an animal shelter. It is desperately clinging with its two front paws to the small window on the door, seemingly hoping to catch the attention of a potential owner.
"This cat waiting for adoption at my local humane society," the Reddit user adds.
The adorable photo has been upvoted over 83,200 times in just two days.
Many users felt sorry for the little black cat, describing the photo as "heartbreaking" and sharing their personal stories in the comments.
"My kitty is 16 years old now. I adopted him from a similar adoption center that had a room full of cats/kittens for you to pick from. He did something similar to the pic is why its relevant to this. Anyway, when I walked in he almost immediately meowed a few times, ran up, and jumped up my leg in a pose like the cat in the pic & started clawing his way up my jeans," one person wrote.
Another user shared, "My cat did a similar thing. Went in to find a friend for our old cat. We wanted someone a similar age so they'd get along. Walked past the kitten cages and Molly grabbed my pants as I tried to get past. She wouldn't let go and screamed at me. 15 minutes later and she was in the car and ready to come home. She's been screaming at me ever since."
Many of the users were interested and asked for more specific information about the furry friend. It is not yet known whether the kitty has a new owner yet, but judging by the high demand, it shouldn't be long before it finds its forever home!

Cover photo: Screenshot/Reddit/keenfeed