Carefree cat "living rent free" takes a joyride and drives TikTok to tears
Austin, Texas - Frustrated by life? A cat has gone viral for not having a care in the world, and TikTok can relate.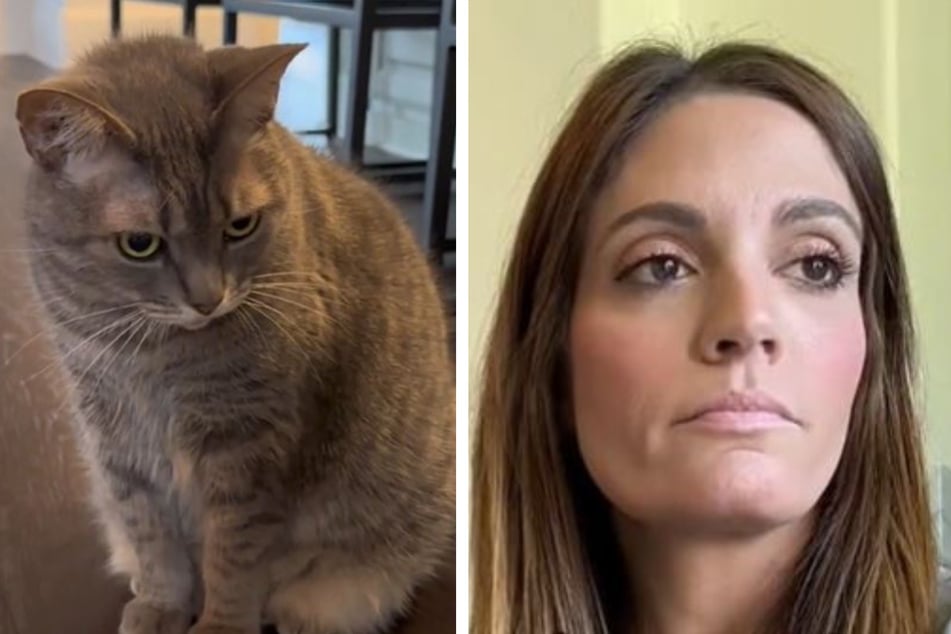 Amy Moncrief from Austin was having "one of those days." Then she turned it into a viral video that has TikTok in stitches.
In the clip, Amy writes, "POV: you're having one of those days," and shows herself looking dismally off into the distance.
"And then your cat without a care in the world drives by," she adds.
The lightning-fast clip then cuts to her cat taking a joyride in the house on a pink toy car, speeding by.
"LIVING RENT FREE," she captioned the vid, which is highlighted by a fittingly fun music transition.
It has received 3.4 million views and counting, with users posting hundreds of crying-laughing emojis in response.
"This is one of the best videos I've seen," a TikToker commented.
Amy let the world in on how she came up with the idea that likely turned her bad day upside down.
Viral TikTok hit with cat Aurora no flash in the pan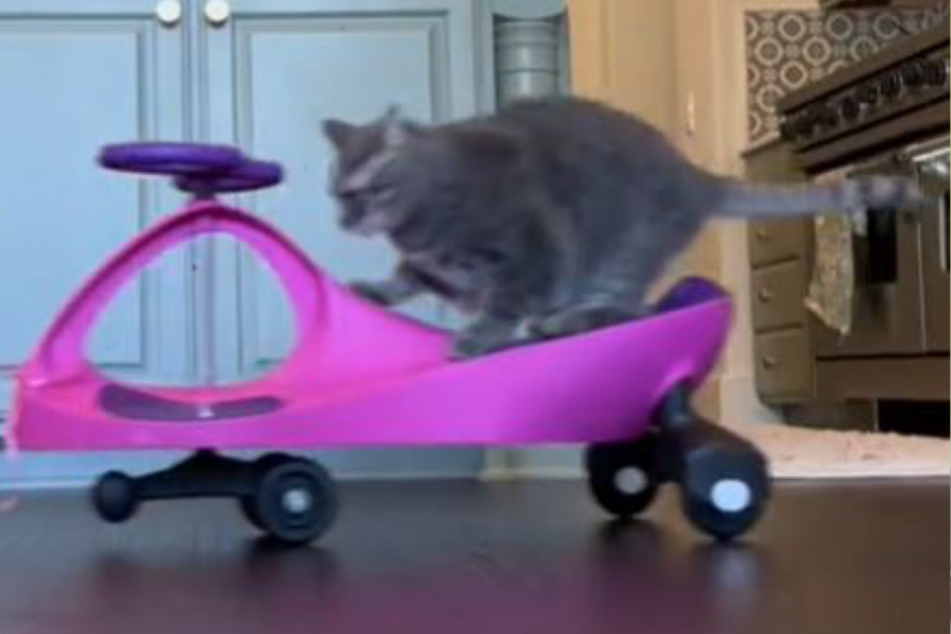 The cat owner explained how her video was created in a chat with Newsweek.
"Cats don't care if you are in a bad mood or having a bad day. They just keep living and expect you to wait on them hand and foot (or paw)," Amy said.
The toy car actually belongs to her four-year-old daughter. Her furry friend named Aurora, however, is a big fan of the car – and amusingly loves to sit in it.
Adding to the hilarity, the11-year-old rescue cat is "notoriously grumpy," Amy explained.
"She is the boss of the house, and she knows it," she added.
More of Aurora's shenanigans are regularly documented on her TikTok page, roro.cat.
As one user wrote, "We work so hard so they can live their best lives."
Cover photo: Collage: Screenshot/TikTok/roro.cat