Cat goes for joy ride on Roomba and the internet is here for it
Sarasota, Florida - The internet can't get over how cute this ragdoll cat looks while riding on a Roomba!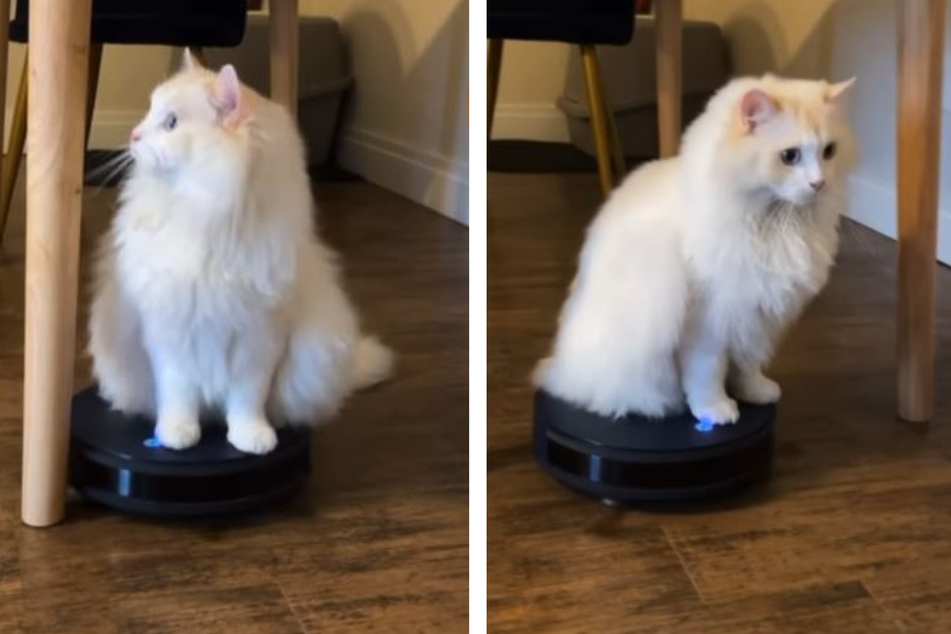 Decklyn the cat lives in Sarasota, Florida, with his owner and his sister Delilah.
Decklyn and Delilah have shared social media accounts, where a video of the snow-white ragdoll riding a Roomba vacuum cleaner is going viral.
The video shows Decklyn seated primly atop the Roomba as it bumps into the leg of a table. The vacuum then steers him toward a chair.
As Decklyn's head collides with the chair, the kitty remains calm. He allows his head to be pushed back and to the side and continues to enjoy the ride.
The caption reads: "when the roomba runs my cat into things & he just pretends like nothing happened."
The funny clip already has more than 6.2 million views on TikTok and over 500,000 likes on Instagram.
The internet loves Decklyn the cat!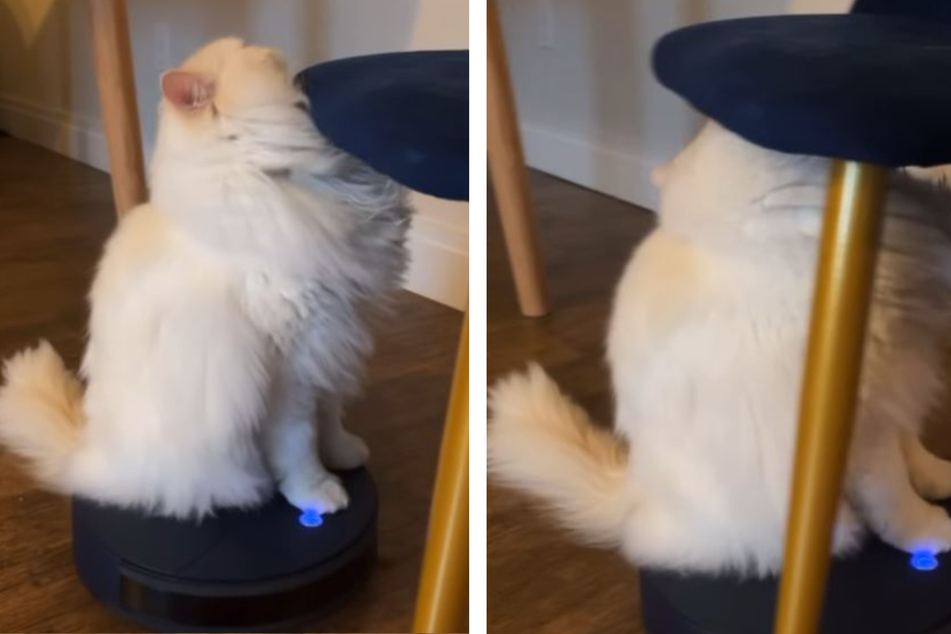 Decklyn is taking the internet by storm! The comments under the videos prove that social media users can't get enough of this fluffy cutie:
"Good lord he is hysterical lol"
"That's commitment to a hobby"
"So tempted to buy one just to see if my Ragdoll would ride round on it"
"That's one way to get away around town"

"OMG!!! This precious angel! Makes me miss my white cats SO much!"
For Decklyn the cat, life seems to be all about letting the good times roll!
Cover photo: Collage: Instagram/Screenshots/delilahanddecklyn