Cat in a hat: Kitten rescued on vacation now has a new home and a modeling career!
Internet - During a vacation in Dubai, a couple found a kitten roaming the streets and decided to bring it back to America. Little did they know at the time that their rescue would one day become an Instagram star.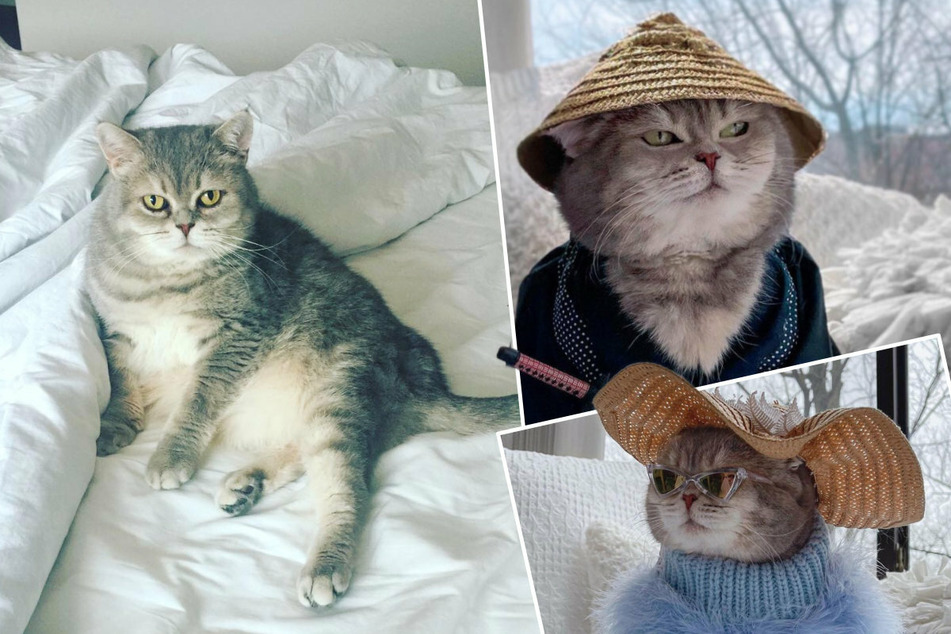 Benson the cat is a rather unusual holiday souvenir, but when a couple came across the neglected and abandoned cat on the streets of Dubai almost five years ago, they decided to bring him home with them.
Benson settled in beautifully, and in March 2019, the owners created the Instagram account a_street_cat_named_benson to document the life of their new family member.
In an interview with BoredPanda, his owners said that they quickly realized their new feline friend was made for fashion, because as soon as the camera appeared, he just sat still.

For fun, they put a pair of glasses on him, and he seemed to enjoy the extra attention, and something about his neutral expressions are distinctly human. Eventually they got braver, trying all kinds of clothes on him, with his owners saying that he wears anything – except shoes and socks.
They posted the results of the photo shoots with funny outfits on the web and in no time, he gained over 170,000 followers!
Benson is also a very affectionate cat, who follows his owner around from the time they get up from bed to the moment they leave for work.
"When it's time for my husband to be back, Benson sits by the door waiting," one of Benson's parents said.
Normally, Benson can also
Benson seems to lead a charmed life since leaving the streets, and he has a strong claim to the title of the internet's best dressed cat!

Cover photo: Collage: Instagram/a_street_cat_named_benson