Cat stuck in tree for 18 days returns to earth in amazing rescue effort
Jonesboro, Arkansas - Beverly McIntosh experienced every cat owner's nightmare: her kitty climbed a tree and couldn't make it back down.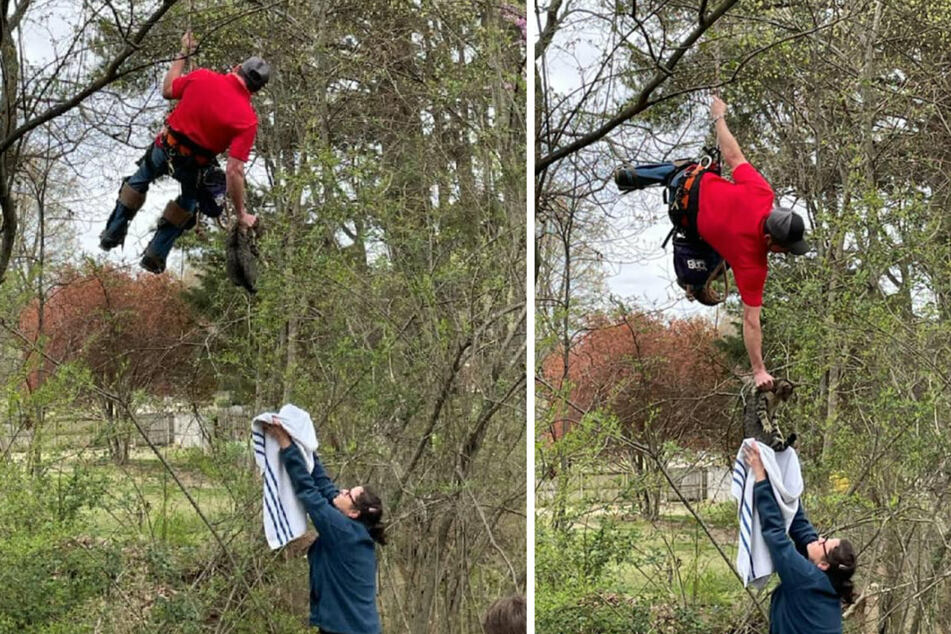 Her cat was stuck in a tree for an incredible 18 days, but what happened next was nothing short of a miracle. Thanks to the help of an animal rescue group, a professional tree service worker was able to retrieve the four-legged friend!
As Beverly told WMC, her cat named Sparkles had been stuck at a height of 60 feet.
It wasn't the first time the kitty's climbing had gotten her in trouble. Beverly said her pet got stuck in a tree in 2020, but that time, she was able to get her down with a ladder.
This time, a ladder wouldn't reach high enough to rescue the cat. Even food or loud calls couldn't lure the cat down. Her frantic meowing completely devastated Beverly.
Beverly's friends appeared and tried everything to bring Sparkles down, but nothing helped – quite the opposite!
The more people showed up to rescue the animal, the higher she climbed up in the branches.
Several attempts to get the cat out of the tree failed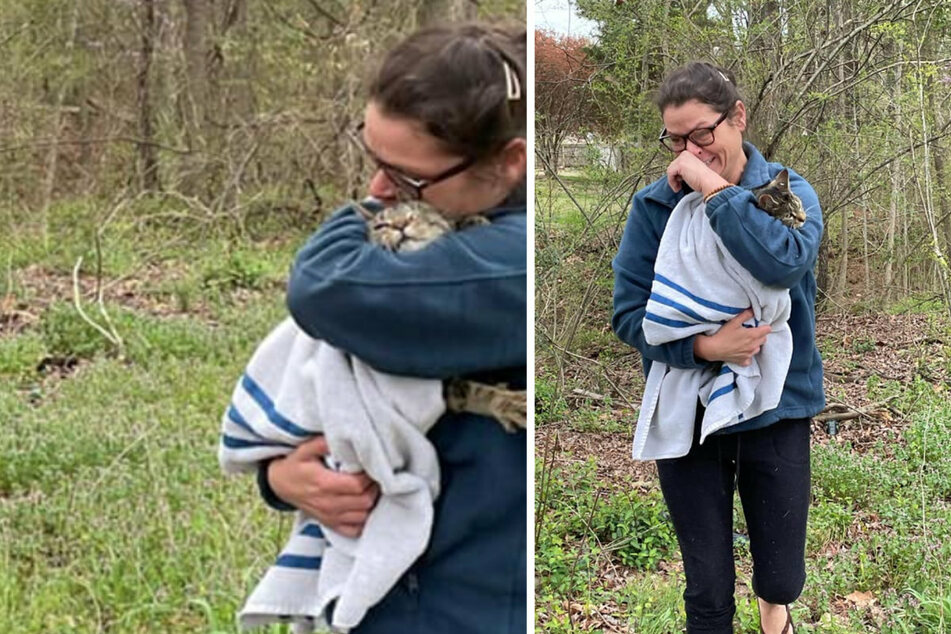 Beverly decided to ask various organizations for help, but the answers were rather discouraging. Some said she should put tuna on the tree and then the cat would come down. But that didn't work.
Weeks went by. Even from a distance, it was obvious how much weight Sparkles had lost. The cat seemed to be on its last leg.
Finally, Beverly contacted ARC Angels 4 Animals, a local animal rescue group, who immediately did everything they could!
They contacted a man who tried to climb the tree, but it was too wet and too dangerous. Even a truck with a retractable ladder could not park next to the tree because of the muddy ground.
Finally, a professional from a tree service rushed over. The man climbed all the way up to Sparkles.
Although the cat tried to flee, he managed to grab her and bring her down!
Beverly is finally reunited with her beloved cat. Until she finds a solution to her kitty's climbing issue, the pet owner will be staying at home for now.
Cover photo: Collage: Facebook/angie4animals4life