Curious cat has hilarious reaction to seeing snow for the first time
Vancouver, Canada - What an adorable moment!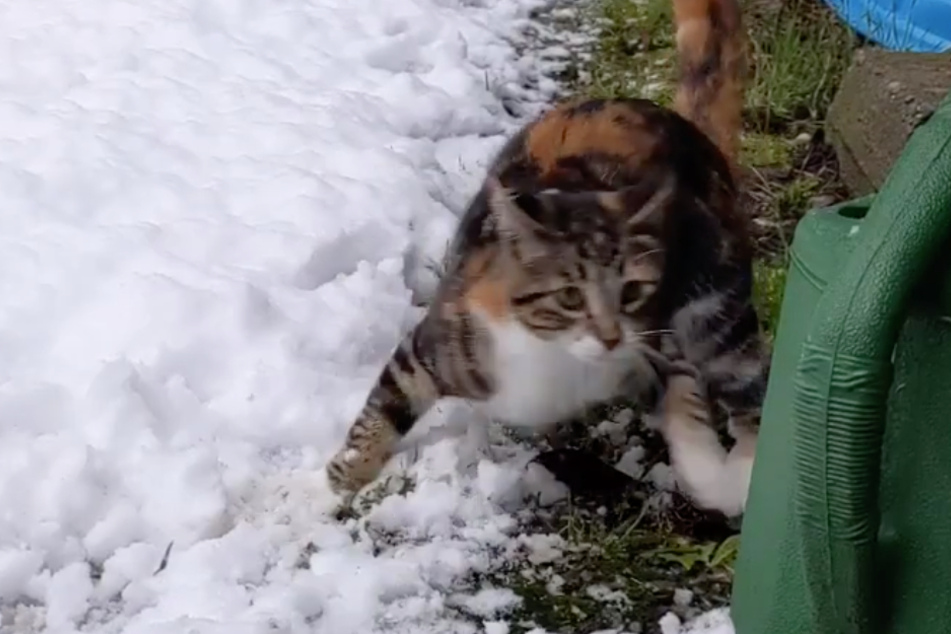 Pet owners know the drill: whenever their beloved four-legged friend discovers something new, curiosity knows no boundaries – especially when it comes to those of a feline persuasion!

This is exactly what Reddit user SegaDog experienced while watching his six-month-old cat's first encounter with snow.
The video he took was too adorable not to share with the internet.
Very timidly, the cautious kitty ventures outside, slowly putting one paw in front of the other, while the landscape in front of her is already covered in a snowy blanket.
As soon as her front paw touches the cool ground, the shrinks back for a moment, just before lunging at the snow and frantically starting to dig in it.
Cat jumps in the snow and melts hearts on Reddit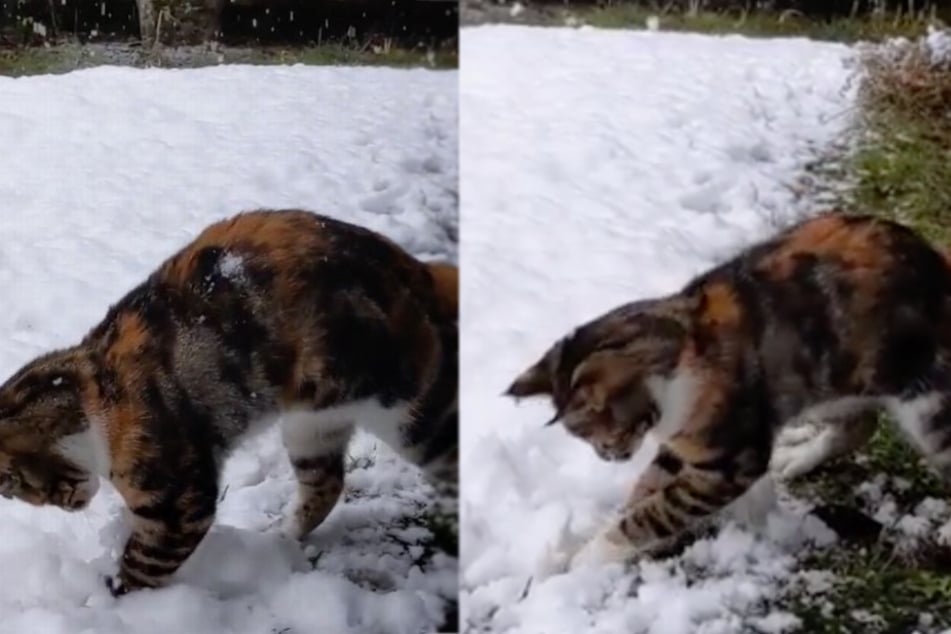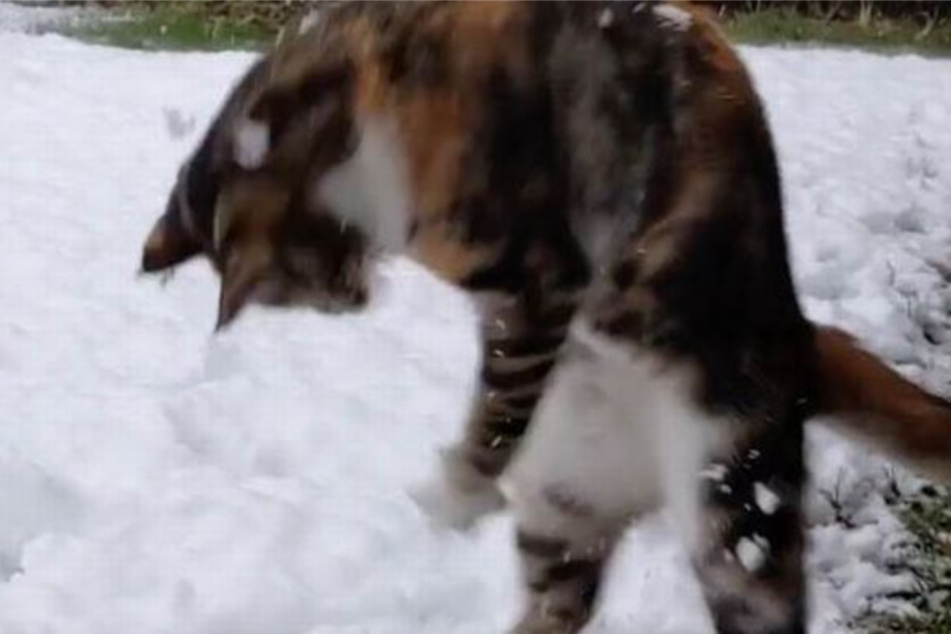 But the fluffy feline still doesn't seem to trust the situation and quickly takes a step back. In the end though, curiosity gets the better of her and she's back attacking the pile in front of her again.
At the end of a good frolic, she slinks back inside to get herself warmed up again.
This adorable little playtime didn't just melt the heart of her owner. The internet is also delighted by the adventurous cat – after only 24 hours, the video already had more than 30,000 likes.

"The video is too short. I could watch this for hours," one user gushed over the post.
"Alright I'm gonna need another say hour of video watching this cat in the snow, this is just adorable," commented another, while a third quipped: "Her mixed emotions: confusion....excitement...wtf....must kill it. So cute."

Cover photo: reddit.com/user/SegaDog/