Disabled cat wows the internet one race through the house at a time
Los Angeles, California - The internet can't get enough of this cat named Aoife. She is paralyzed from the waist down and wears a diaper, but her disability doesn't hold her back!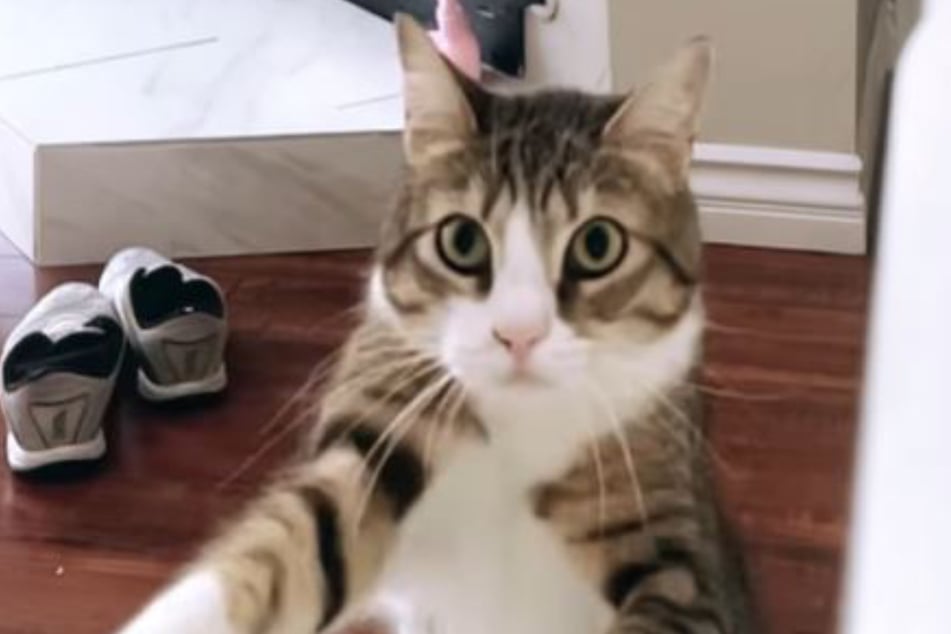 Sabrina de Matteo (45) from Los Angeles can't stop raving about her tabby named Aoife.
In an interview with the New York Post, the fitness trainer shared that her cat has "stolen the hearts of millions of people."
Aoife is a bold disabled kitty. She can't use her back legs and wears a diaper. Her owners have to empty the cat's bladder and bowels twice a day.
Despite that, Aoife is a bundle of crazy cat energy. She doesn't hold back, which is clear from her latest Instagram clip.
The video shows Aoife taking off when hears someone in the kitchen, even beating her kitty siblings to the treats. The viral hit, set to Kate Bush's song Running Up That Hill, has a whopping 3.7 million likes.
Insta users celebrated the cat's tenacity and speed in the comments and can't get over the fact that she beat the other cats.
De Matteo said that she shares videos of Aoife to show that disabled animals can live full lives with loving families. "Through the videos, people have been able to see just how loved and well looked after Aoife is," she explained.
Once Aoife gets going, she's unstoppable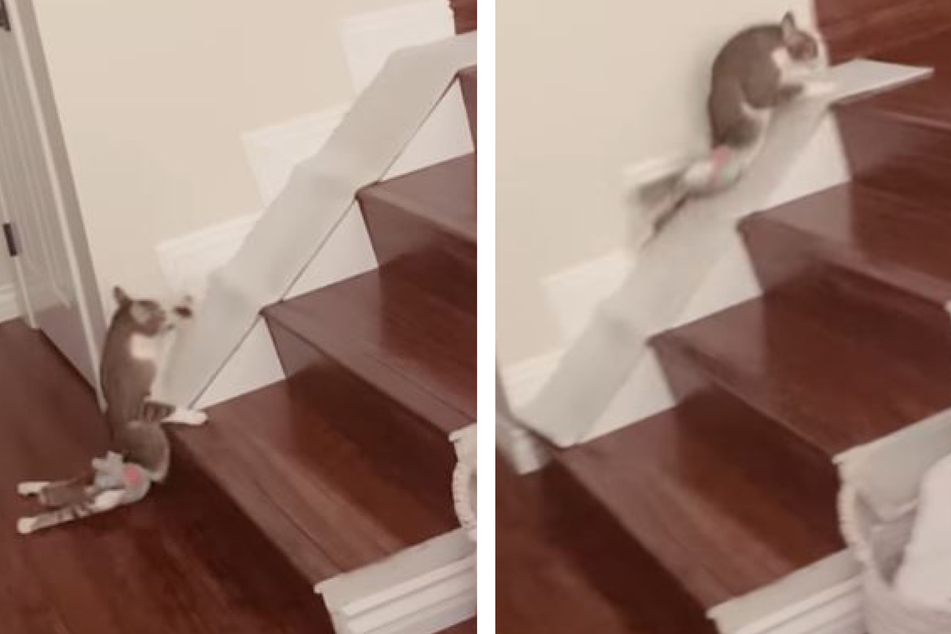 Aoife's owner knows that not everyone thinks keeping and caring for a disabled cat is a good idea. Some social media users have called her "cruel" for keeping the animal alive.
But according to de Matteo, "Aoife is not in pain – she is very happy. You just have to look at the videos to see that."
"Her needs may be different than other cats but her life has worth," she added.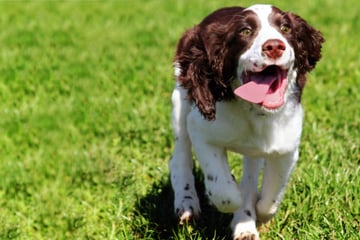 De Matteo and her husband have five other kitties, but they say Aoife's personality constantly wows them. They adopted the sweet fur ball during the pandemic and worked with the shelter to learn how to care for her.
The couple said they fell in love with Aoife when they were fostering her and decided to give the cat a forever home.
"Aoife has a hilarious, fun and feisty personality, and she is definitely the boss of the house."
Cover photo: Collage: Instagram/Screenshots/sabrinadematteo_