International Cat Day: The purrfect viral videos to celebrate
Purr! It's International Cat Day, and we're celebrating with pawsome videos of our favorite furry felines.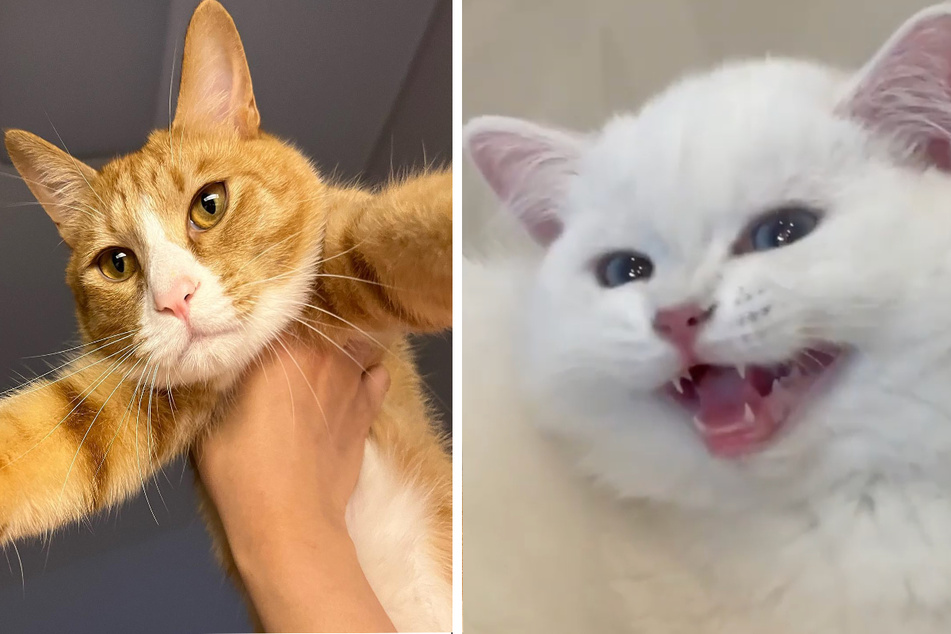 Cat attack!
On August 8, the holiday with the most fluff and hairballs arrives, dancing and prancing onto our screens.
The day was created in 2002 by the International Fund for Animal Welfare, who then handed over the reins to International Cat Care in 2020, according to reports.
The theme for 2022's festivities is "Cat Friendly Resources."

"This year we've teamed up with world-renowned animal artist and illustrator Lili Chin to design educational materials to help us humans make sure we're providing cats with the essential resources they need to stay physically and mentally healthy in a cat friendly way," the organization explained.
For five weeks leading up to the day, they've released illustrations on social media to help users "#BeCatCurious," explaining tips for cat safety, health, travel, toilet training, and playing.
If you're "cat curious" too, check out some of our favorite viral cat videos below in honor of International Cat Day!
This cat has an evil laugh
The Instagram account laughfromyourheart_ regularly posts the cutest cat vids around, including this newest clip paired with a laughing sound bite that has us chuckling – and making us scaredy-cats at the same time.
Whether or not this guy is actually up to no good, we just can't unhear this maniacal laugh:
This cat sleeps with the fishes
This kitty gives new meaning to the term "sleeping with the fishes" - but they're only taking a cat nap!
The little one just can't part with their stuffed animal in the peaceful clip, and her purr-fect open-mouthed pout is too adorable for words:
This cat struts their stuff
This cat showed off model behavior when they joined the professionals on the runway to strut their stuff.
As always, the account viralcat didn't disappoint, and delivered one furry fashionista:
This cat soaks up the shower
This animal has defied the common notion that cats hate water.
The cutie gets hosed off, stays surprisingly still, and even eagerly "eats" some water in this sweet shower vid:
Most can agree that International Cat Day is one of the best days of the year - and the time to enjoy is right meow!
Cover photo: Collage: Instagram/cat_daon__ &laughfromyourheart_