Rescued cat is so fat that shelter staff could only think of one name to give it
Philadelphia, Pennsylvania - When they found this fat cat, the shelter staff could only think of one name to give her: Lasagna. A video of the giant feline went viral, and she found a new home and a healthier lifestyle.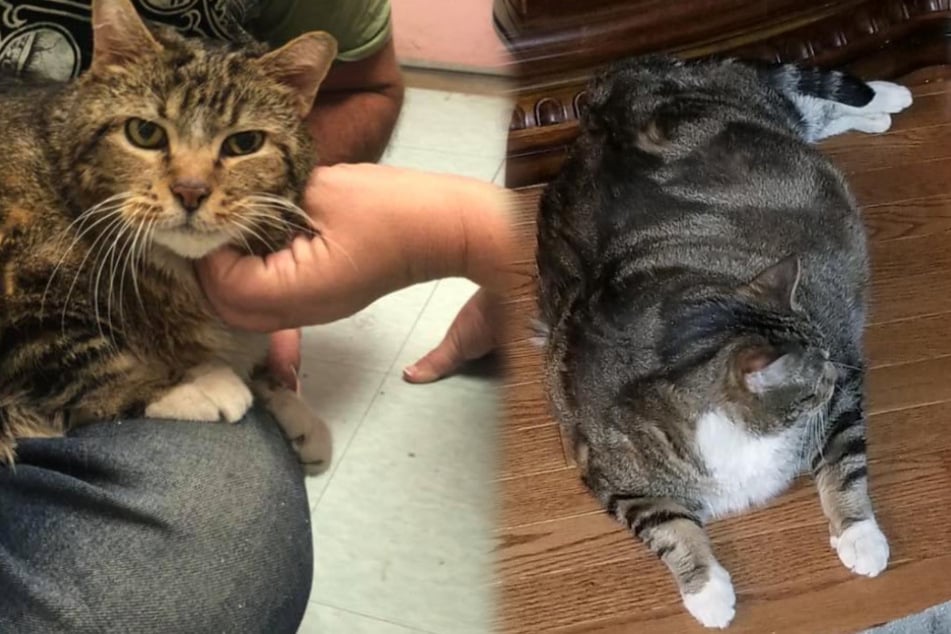 The ACCT Philly Shelter employees found a huge cat in a box at Hunting Park by on September 20, according to the Daily Mail.
When the employees got her back to the shelter they weighed the large fur ball. The results? A whopping 29.5 pounds!
So, they named her after Garfield's favorite dish, lasagna.
Aside from a permanent home, what Lasagna really needed was to go on a diet. She wasn't just big, she was terribly overweight. On their Facebook page the team joked that she had taken the "quarantine15" a bit too seriously. 
Normally, house cats weigh between six and 11 pounds. That means Lasagna was almost three times the normal weight! She was so big that the staff had to help her groom herself.
The "Meet Lasagna" video on ACCT Philly's website was seen over 1,700 times and lots of people commented that they would love to adopt the five-year-old heavy-weight. One user thought a better name fur ball would have been Meatball.
In the end, the Hammer family from New Jersey won out. "They are excited to help her become a healthy cat again," wrote the ACCT.

Cat Lasagna has found a new home
ACCT Philly thanked Facebook uses for their interest and the company Stouffer's for their donation of an actual lasagna to the shelter staff and Lasagna's new family. 
Cover photo: Screenshot/Facebook/ACCT Philly