Shocking animal abuse: almost 200 cats kept in catastrophic living conditions
Camden, Deleware - Police officers found 182 neglected cats on a property in Camden. This is one of the worst cases of animal cruelty in the state of Delaware to date.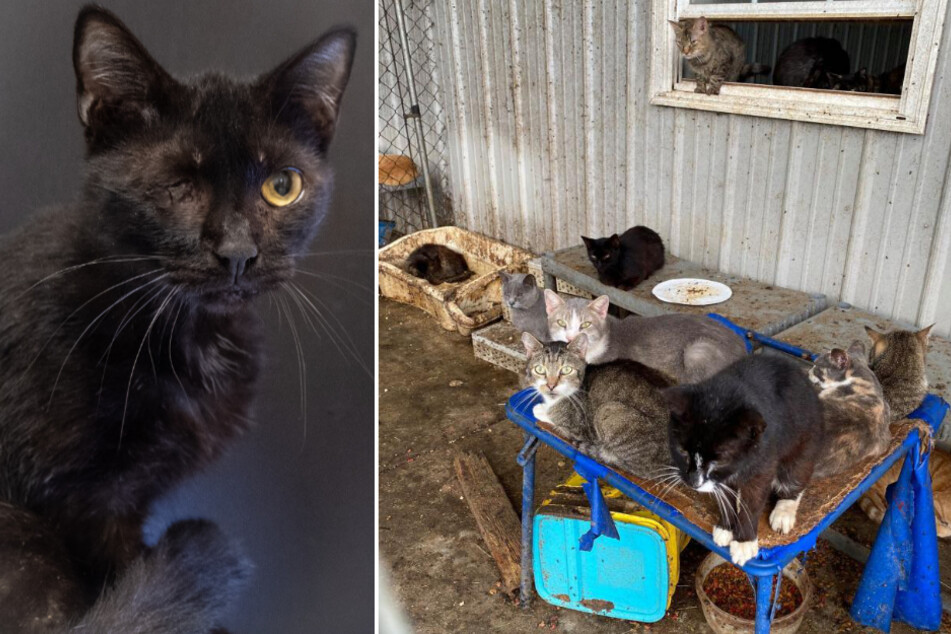 Deleware Public Media reported that 65-year-old  Linda Favre was arrested on a total of 19 charges. 
It's unclear why the woman was keeping so many pets, but she obviously wasn't taking care of them.
Camden officials received an anonymous tip which they followed to Favre's property. What they found horrified them.
A total of 182 cats and one dog were living together in a cramped space that was in a terrible condition. Everything from their beds to their food bowls was filthy. The litter boxes hadn't been cleaned for ages.
Some felines were visibly malnourished, had skin problems from flea bites, and even upper respiratory tract infections and other diseases.
The neglected creatures were immediately taken to the local shelter, and the animal welfare organization Brandywine Valley SPCA has been posting regular Facebook on their progress.
Unfortunately, help came too late for three of the cats. One was already dead when the cops arrived, while two others died shortly after their rescue.

Rescued cats are now in good hands
"The conditions these animals were subjected to were horrid," Mark Tobin, head of the Delaware Animal Services, said in a statement. "No animal should live like that, and unfortunately, three cats lost their lives as a result. We are grateful that this was reported so that action could be taken. We feel good knowing the animals are in good hands, and will not suffer any longer."
Many of the cats are still up for adoption on the shelter's website .
Linda Favre was released pending her court hearing.
Cover photo: Facebook Screenshot @BrandywineSPCA