This cat can't start its day without watching cartoons
USA – Ella the cat has a very special morning routine. Unlike other felines, she doesn't start her day by batting some cute toy around the house. She prefers to start her day in front of the TV.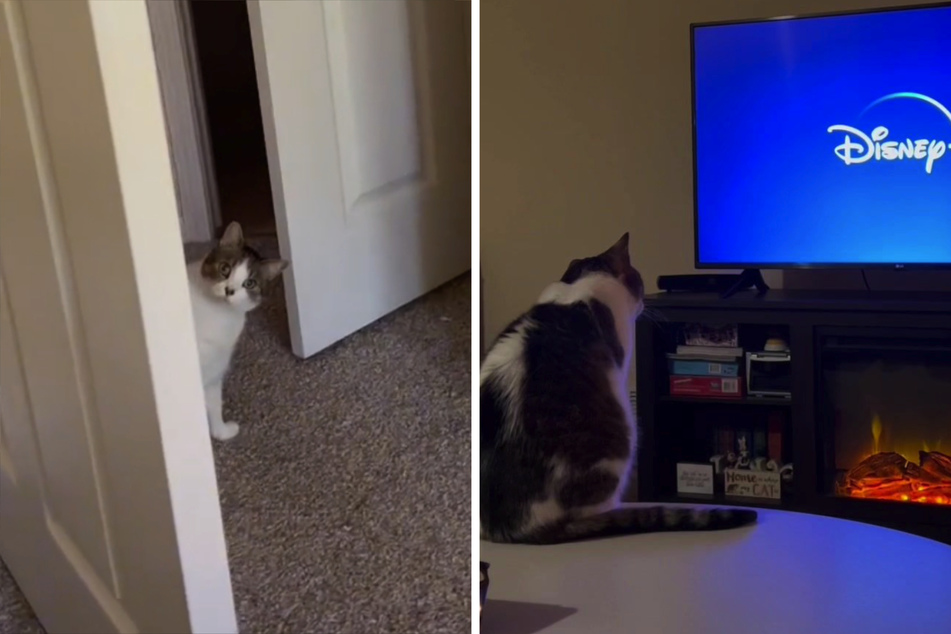 A little cat named Ella knows how to get exactly what she wants from her owners.
Every morning, Ella wants is to chill in the living room and watch her favorite cartoons and movies on TV.
To get her way, she waits in front of her owners' bedroom door. Or she screams.
"In the morning, she usually waits by my door, or screams when she's feeling fancy, and I will pick a show to watch to see if it's something she'd enjoy," Ella's owner Emily Kalaygian told The Dodo.
Ella's morning TV ritual can be traced back to her owner – though Emily would probably prefer if the cat didn't yowl for it.

The first time Emily turned on a movie for background noise while cleaning, Ella was drawn into the flickering screen like a moth to flame. Ella's first movie was The Grinch, and from then on the little cat was hooked.
"My husband and I started experimenting to see what she does/doesn't like," Kalaygian said. "And once 2020 came around, and we were stuck inside with her and the TV, it only grew from there."
"Now I can tell what she won't/will like, but some days she surprises me!"
Cat Ella loves to watch "Oswald" and "Phineas and Ferb"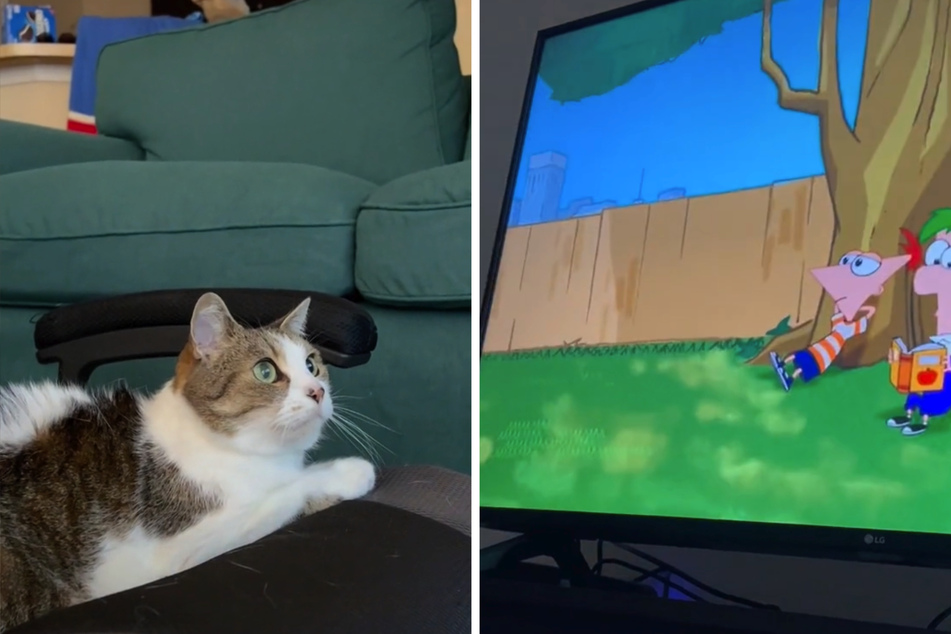 Emily decided that Ella's daily cartoon routine and obsession warranted her own TikTok and Instagram. Her fur ball now has its own accounts, called "ellawatchestv_".
And Emily was right.
Almost every day, some 600,000 users tune in to watch this cat go through its morning routine: to wait for Emily and cry for her to turn on the TV.
The AM ritual is always the same, but Emily says that Ella's tastes vary.
"Her favorite show currently is Oswald. We have watched the episodes on Paramount+ on a loop it feels like," said Emily.
"Before Oswald, she was a HUGE Phineas and Ferb fan, but Oswald knocked them off the pedestal recently."
Ella's fans are here for the little cat's TV obsession and are constantly suggesting new shows in the comments. It's clear that Ella isn't going to run out of cat-toons anytime soon.
Cover photo: Collage: Screenshot/TikTok/ellawatchestv_