This cat wants to hug away your pain and TikTok users are here for it
Think cats are aloof creatures? This cat named Chase may make you question that belief. His hugs have made him a viral sensation, and this latest video proves he cares.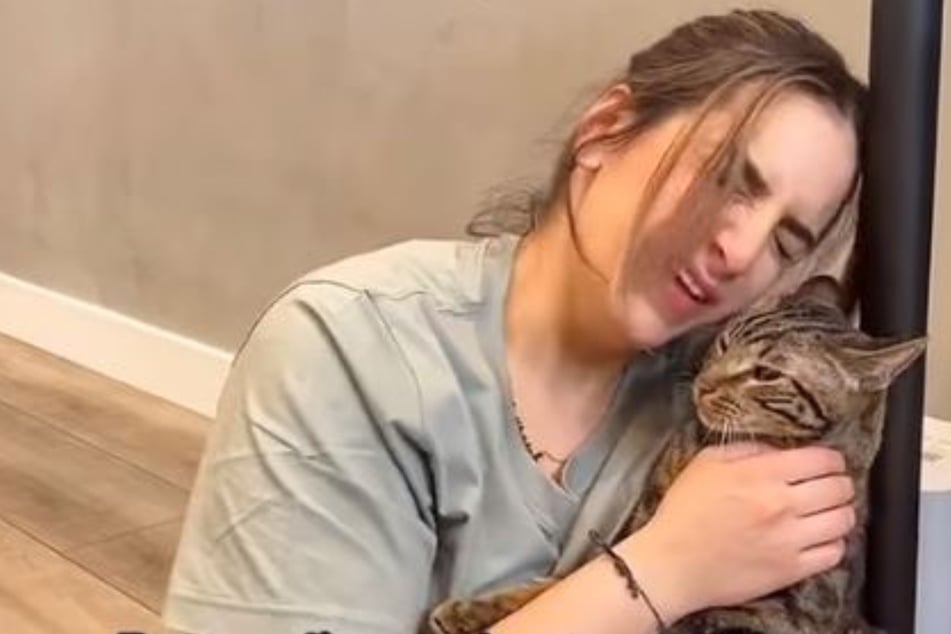 dontstopmeowing bloggers Kareem and Fifi posted a TikTok video of Fifi and their cat Chase on Sunday.
Less than 24 hours later, the clip had some five million views.
This isn't the bloggers' first viral video sensation. That's because they have a star in the house: a one-year-old tabby cat named Chase.
Chase is loved by all because he is a world-class hugger.
Don't think a cat can be a cuddle bug? This feline really does give his owners and friends some loving squeezes. And his latest clip proves that Chase wants to hug away his owner's pain, even if it isn't real.
In the video, Fifi gets a hug because she tricks the animal into thinking she is hurt. She bumps her head on a table and pretends to cry in pain.
As Fifi calls out, Chase immediately jumps right in to hug away her pain. The cat clearly thinks something has happened to his owner and is trying to comfort her.
This cat is a real hugger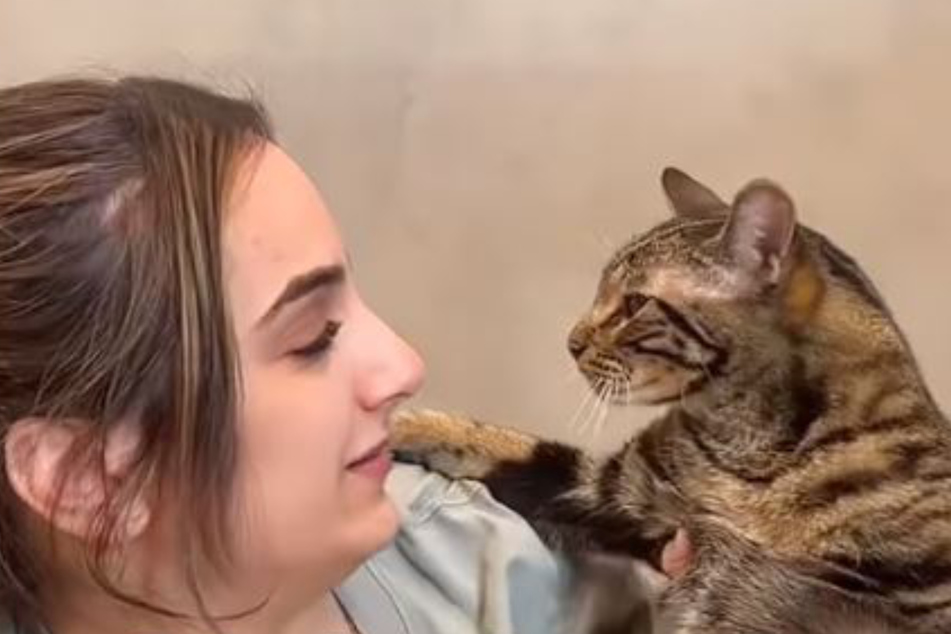 Fifi then admits that she's fine. Chase looks annoyed that he gave a real hug away.
TikTok and Instagram users love the clip. Some wish that their own cats had as much compassion as Chase.
One viewer wrote, "I wish my cat hugs me instead of Walking away like a model."
Others were upset that Fifi dared to trick such a sweet cat. "Provoking your beautiful Chase hurts my heart," one commented.
Still other users wanted to know if they could "borrow him for a second."
Fifi's trick was a bit cruel, but it does prove that Chase cares about his owners. Hopefully the cat will keep warming everyone's hearts with his sweet hugs.
Cover photo: TikTok/Screenshot/dontstopmeowing