This frowning feline might just be the new Grumpy Cat
Inter - When it comes to frowning felines, Grumpy Cat will always be remembered as the original misanthrope. But since she died, other candidates have picked up the meme mantle, among them Pumpkin. And he might just claim the title for himself.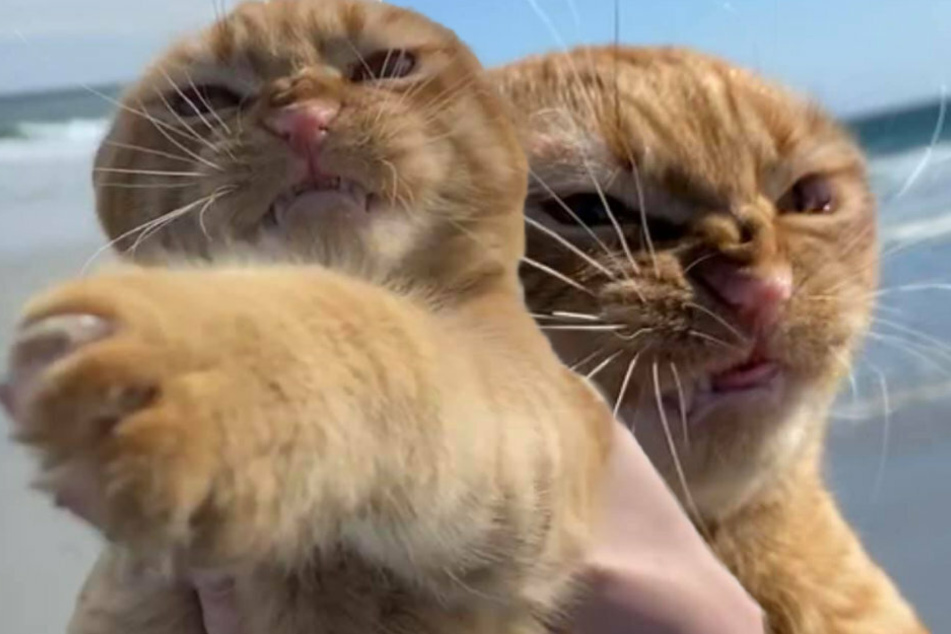 Say cheese! Or not – in every photo, Pumpkin looks like he might just claw your face off. The fur ball already has a considerable social media following thanks to his permanently annoyed expression. 
But behind all the fun lies a more serious condition called cerebellar hypoplasia, his owner explained on Facebook.
The syndrome affects the portion of the brain that controls fine motor skills, balance, and coordination. 
This means that Pumpkin often wobbles around and struggles to walk.
His moody appearance is deceiving, however, and despite the disorder, he loves to play around, which always makes for hilarious content. 
Videos and images show the tomcat frolicking on the beach or in the forest, as well as wearing an adorable shark costume. Pumpkin has a whopping 40,000 fans on Facebook.
Pumpkin has a huge fanbase on Facebook
Users love following Pumpkin's daily activities and some even set pictures of him as their phone's background, a sure sign of internet stardom.
The growing popularity of the cat has been prompting several owners to share their own furry friends in the comment sections, some of them also named Pumpkin. 
Meanwhile, Pumpkin's owner expressed gratitude for the many people sharing joy and happiness : "Overwhelmed by all the love."
Cover photo: Facebook/Bildmontage/iispumpkincat