This Reddit user's cats love the new hot spot in the house
Internet - Everyone knows that cats love to find a warm place to bask in the sun. But this Reddit user's post proves that cats will sprawl out on any warm surface.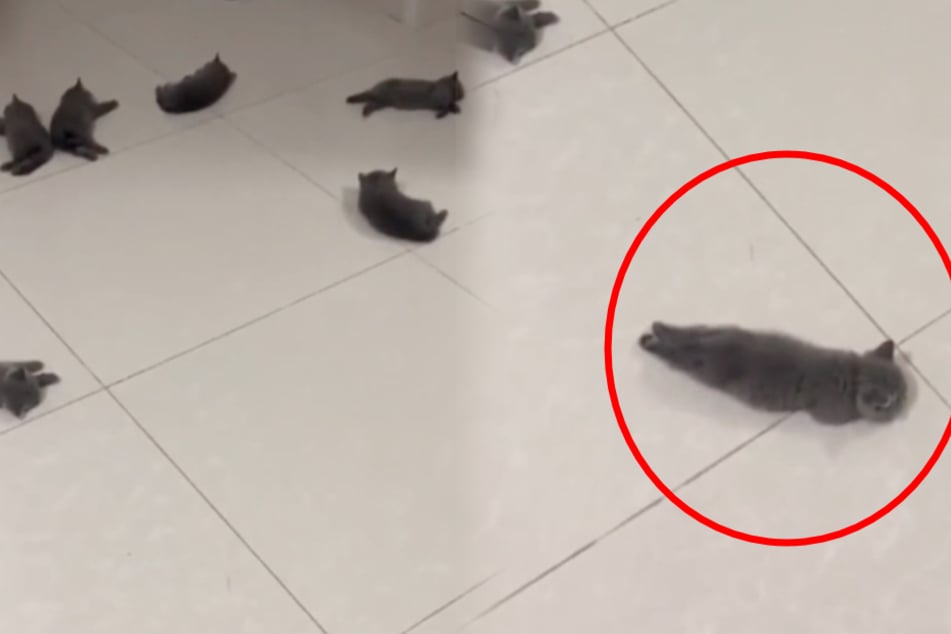 The Reddit user Thund3rbolthat recently uploaded a video that shows a whole family of cats laying on a white tile floor.
Why are the gray balls of fluff all lounging around on the tiles? Tiles are hard and cold, right? Wrong.
The user's post makes it clear why the cats have flocked to the floor and stretched out: "What happens when you have heated tile flooring."
This post proves that animals clearly love heated flooring as much as humans do. It seems like this is the hot new spot in the house.
The Reddit community loved this clip. It already has 147,000 upvotes and 1,500 comments.
One user wrote, "This seems like the ultimate cat hack. You could just install them wherever you wanted to the kitties to congregate."
The kitten lying on its belly with its legs sprawled out quickly become everyone's favorite. One person commented, "I love the little one there that is totally stretched out," to which another replied, "Pancake cats."
A third user quips, "They are adorable. Looks like someone spilled a bag of kittens." 
These cute kittens certainly look like they will be enjoying some nice warm winter naps. 
Cover photo: Screenshot/Reddit/Thund3rbolt